i've been on "summer break" since thursday, and have not studied one single bit.
non. stop.
well, i did have about a 3 week break over Christmas...
i've kept pretty busy.
9 more months of O C Tech, and the ADN program.
i've been able to work out almost every day!
this is my favorite ever workout video (VHS - yes, we still use a VCR too)
i usually see results fastest with this video.
because everyone knows: we're all about some instant gratification
even though you can work out really hard and not even notice a difference right away.
and i've been able to eat my favorite salad for lunches too!
it's not easy to pack a salad lunch while i'm in school
so i have been thoroughly enjoying them on this summer break!!
i was terrified of the whole - eating raw egg/giving her listeria thing.
i've also had time to start listening to some of eric ludy's sermons.
roger discovered him, i don't even know how, and he's pretty much changing our spiritual lives
for the better.
they're out in Windsor, Colorado - a very beautiful part of the country
i love the mountains.
sorry this picture is a little blurry...
you get the idea!
and ellerslie church is right at the foot hills of the colorado rockies.
so, yeah...
i've also had my 2nd go at being a wedding singer ;)
minus the whole 80's songs and "julia gulia"
it was a pretty wedding and a lot of fun!
hailee and i got to make her uncle brian a birthday gift and card.
and this card we made.
it was a lot of fun.
she loves every opportunity where she gets to be artistic.
she got this new I-spy game for the wii that she loves!!
she has so many books that are search and find (like where's waldo)
we even have a few where's waldo books
they're her favorite!
i've played once with her.
but i'm not super great at the whole video game thing.
i'm using my new Picfx app a lot.
here is a view of some of my favorite apps
just in case you were wondering...
we've played with her toys
so many toys...
so, she'll give me one and say, "you be the mama"
it brings back memories from when i used to get my mom to play with me and my barbies
i wonder if hailee thinks the same thing when i play with her??
maybe she's not quite old enough to think that yet...
**********
hailee got to swim with a mermaid.
she loved it.
~~~~~~~~~~~
~~~~~~~~~~
~~~~~~~~~~
~~~~~~~~~~
~~~~~~~~~~
right now, my crock pot is cooking dinner :)
its a new recipe.
thank you pinterest!!
hoping its a good one...
and who knows...
maybe there'll be a side Caesar salad to go with it ;)
easy, easy, easy.
let's just hope its: yummy!
ok, hailee's officially down for her nap.
think i'll squeeze in a work-out and some eric ludy!!
i know there was a lot in this post.
and NOT MUCH having to do with nursing school ;)
i wasn't going to show you, but I WILL... below is a pic of the kitchen BEFORE summer break.
it's now much better!
this is as bad as it gets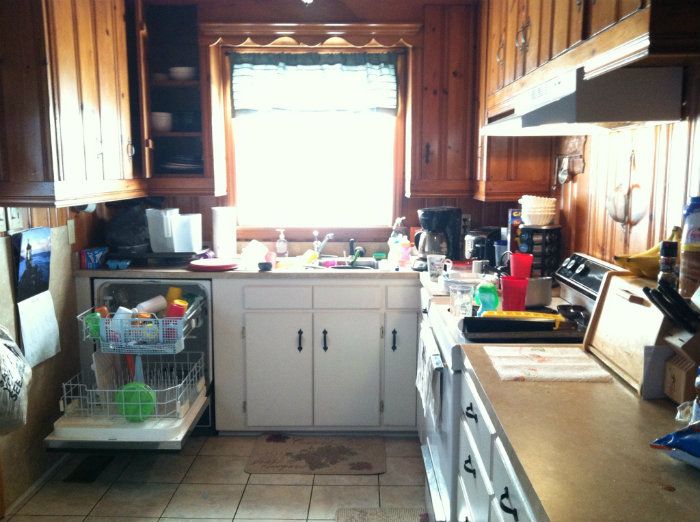 and not sure if you've noticed, but i made a new button for my blog.
if you want it, feel free to take it!!
i'm pretty happy with the way it turned out :)
the link is on the sidebar.
hope y'all have a great week
i know i will!!!