as you can see, i'm
studiously here
, studying for my NUR 212 test tomorrow.
while sitting here studying for this test, i can think of at least 3 other things i
could
should
be doing.
....such as life as a nursing student....
for these 2 years i'm in school, i shall eat, drink, and breathe nursing school.
aaahhh summer.
it's here, but the livin is NOT easy... it's busy ;)
now is when all the kids are starting to get out of school.
not us.
i'm pretty sure even the nursing students going for their BSN are on summer break.
[my cousins, twins, 20 years old, in the BSN program at university of south carolina are... one is even in Germany!]
not us.
instead-
we have a test
or 2
every week, a jam packed clinical schedule to keep up with [that is no where near the same as the person who sits next to you in class], videos to watch pertaining to the material we're studying, clinical research/paperwork due after every clinical we go to, service learning projects [a type of FUN community service] that require working in a group and putting in hours at a place pre-destined the week you start school and putting a project notebook/poster together and a journal every 2 weeks for this, and class lectures that are on no certain schedule whatsoever [well, sort of a schedule, but more all over the place than during a regular semester].
i am happy to say...
summer is flying by!
this is our 4th week out of 11 weeks.
i totally had my 1st day of IV therapy today, and let me tell you, it was a
blood-bath
.
the 1st time i stuck
the arm
, i got a dud arm.
nothing happened.
then, we moved to another table.
this arm was
very much
full of
[fake]
blood.
** we do not practice on real people!!**
and, it went EVERYWHERE!
not on me, but my manequin hand was sitting in a pool of blood.
i was told this is what could possibly happen if you get a 'bleeder'
AND THAT!!! is why you wear gloves :)
i get to "practice" 2 more hours tomorrow before my check-off thursday
check off.
a word
so so so
familiar in 1st semester.
fundamentals of nursing = multiple check off's.
heart pounding, stomach churning, mind going blank, nervous beyond anything ever experienced.
when someone is
watching you
, grading your every move,
suddenly, that slight little wrist flick over your sterile field takes on a whole new meaning!!
contamination = FAIL!!
we don't want infections... do we???
at least, none the hospital could possibly be responsible for :) [nosocomial infections]
oh, summer...
here in the south, as the days get longer, the humidity goes higher.
the mosquito's are much more plentiful [and gnats, here in lexington].
the grass grows faster - and the only ideal time to cut it is before the sun fully comes up.
the electric bills get higher - and if you're not careful, the AC could run around the clock like ours has.
the summer storms are unpredictable, can be pretty severe, and over before you know it.
here is a summer storm that was trying to come up on me before i got home the other day.
this was in the middle of the day, and the sky behind me was dark and scary - FAST!!!
they're fun to listen to when you're inside - somewhere safe, but not fun when you're driving and the rain is falling so hard, and so fast, that you can barely see the road, even with your wipers on full blast.
i also like summer because it's prime weather for grilling out, and who doesn't like food that has been grilled??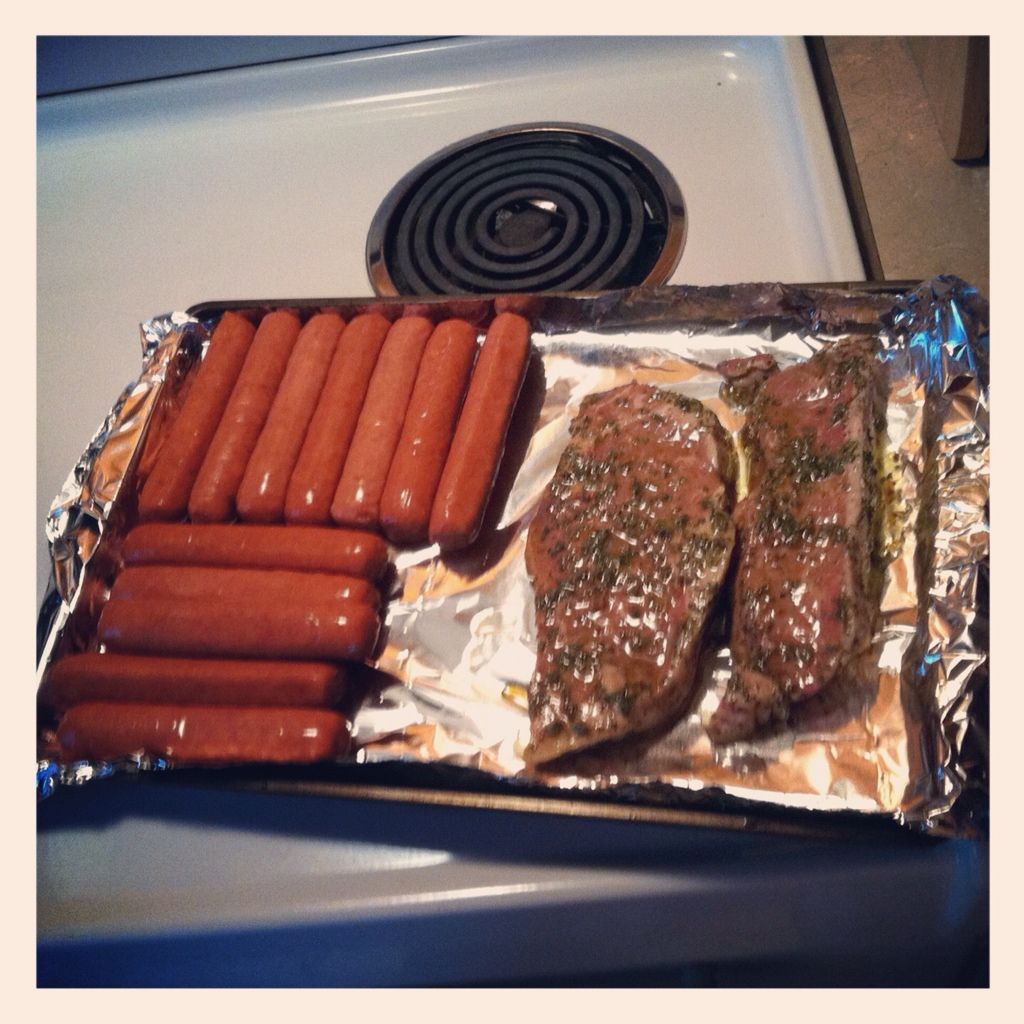 this was the before picture.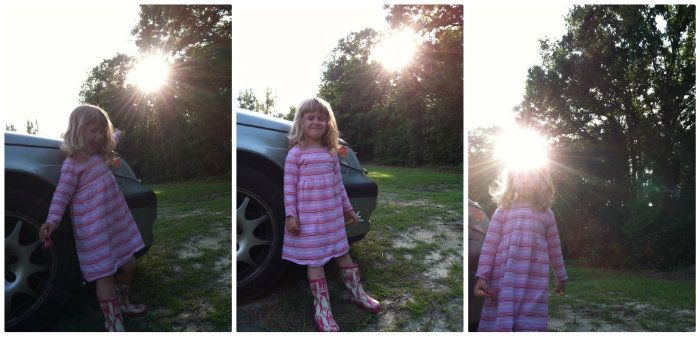 and while daddy grilled, hailee ran around in the sun.
in a long sleeved dress.
and her rain boots.
if you haven't noticed, the rain boots are the "go to" shoes when i tell her to hurry up and get on some shoes so we can go outside. [they're actually on my living room floor, right this very minute :)]
they must be easy to get on :)
a little father/daughter wii game.
*******
my senior class picture!!!
these are the faces i see 24/7
they keep nursing school interesting
everyone brings something new and different to our class
i can't imagine class without them
:)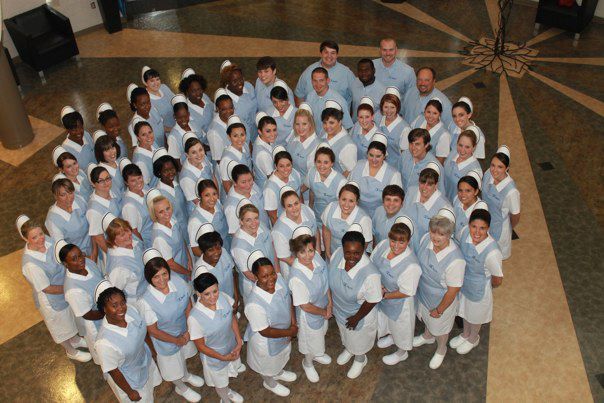 and a few more shots of the senior pinning ceremony, behind the scenes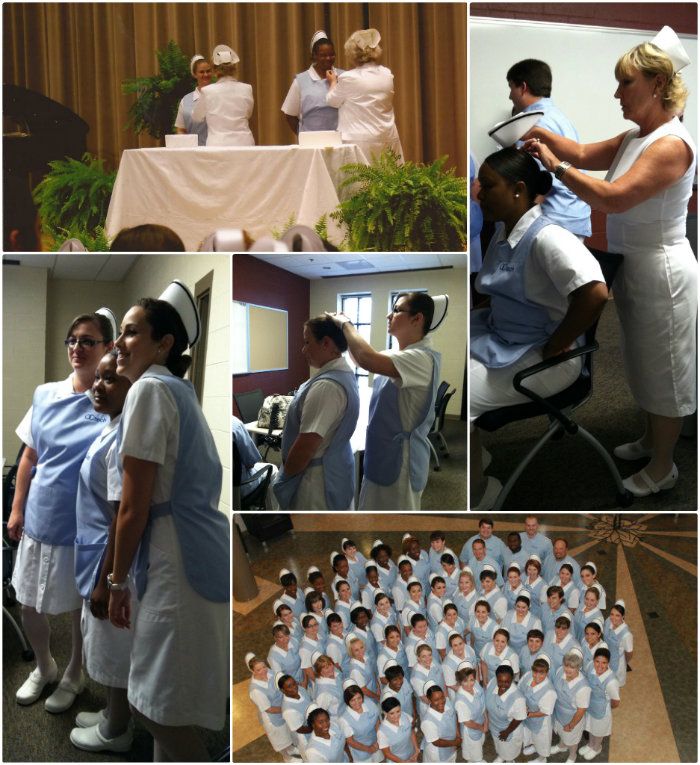 ******
i was going through some old pictures the other day...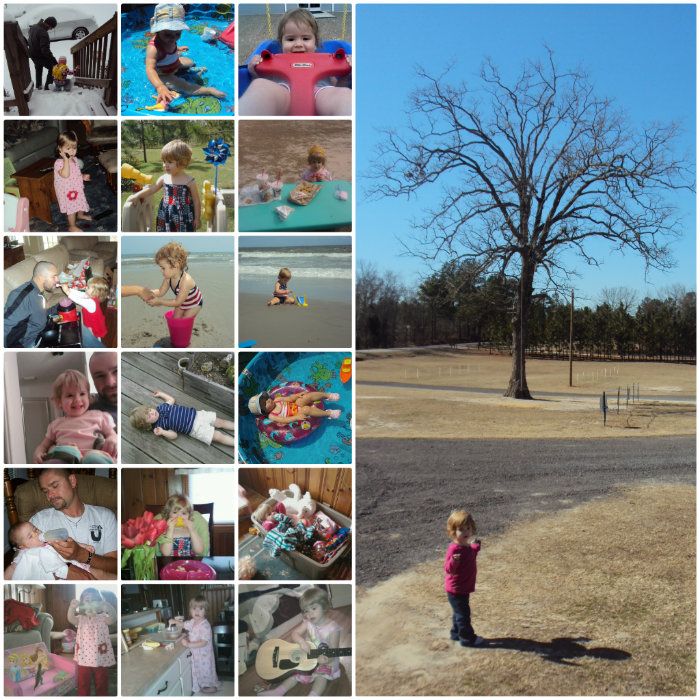 these 2 people are my inspiration!
a lot of guilt comes with nursing school.
guilt that i'm not being a good wife.
guilt that i'm not being a good mother.
my child has to stay over night at mimi and papa's every week at least 2 days so mommy can study.
guilt that our house isn't always clean.
guilt that it takes so much for me to want to work out/eat well and i don't have the time/energy for it.
sometimes, i can be pretty torn between these things.
sometimes, i can only hope that i'm making the right decision with school.
who would have thought nursing school could be so all-consuming?
and hopefully this means that when i graduate in 11 months, and take/pass my NCLEX, and become a real, certified RN - it will all be worth it.
for now, there is a light at the end of the tunnel,
but there is also a torrent of emotions that are wrapped around me, running toward that light.
11 more months...