i love instagram :)
*follow me for fun pictures throughout the week - but you may see them again on here
i love to pretend like i'm a photographer and edit my pictures.
not that they look professional by any means
, it's just fun.
and some of them look good...
and instagram is super easy!
**my iPhone tends to get me in trouble.
[with my husband] he cannot stand it.
but you can do EVERYTHING on it!!
so, it's alright by me :)**
i took the top picture on the way to clinical at Palmetto Health Richland - at 6:00 AM on
SUNDAY
morning.
for real - there were maybe 3 other cars with me on my drive in to town.
it was nice!!
if only traffic was like that every day.
it wouldn't take me almost an hour to get to school...
and the joy of having clinicals at PHR =
i live 20 minutes away :)
so, ALL MY CLASSMATES in Orangeburg get to see what I drive..
every. day. of class.
because that's about what they have to drive to get to PHR from orangeburg.
1 hour.
and you know what - there is a college
[or 2]
near me that i could have gone to for nursing school.
BUT, i
chose
Orangeburg-Calhoun Tech.
an hour away from me.
because they have a stellar nursing program. [and no waiting list]
and i am learning SO MUCH!!
and the instructors are wonderful!
i know i've said that many times before, but its really true.
they care about you.
i'm still, not 100% sure that i could jump out of my car at the scene of an accident and help a trauma victim.
BUT I'M GETTING THERE!
i am a senior. [still not sunk in yet]
and one day, when there is a bad wreck on the road in front of me, i'll be able to help!
or where ever - in a store, at a friend's house, at church, in a foreign 3rd world country (maybe missionary work :)
STILL something i'm thinking and praying real hard about.
medical missionary work and maybe even
doctors without borders
- [as a nurse]
my husband has a heart for missions.
me: i have a phobia of bugs. [it's real bad y'all]
something else God will have to get me through since He got me To it!
but i want to help people.
and i want what i do in my life
to glorify God
.
roger and i were watching this documentary on missionaries [a whole season/show actually] called
travel the road
and it REALLY makes you think.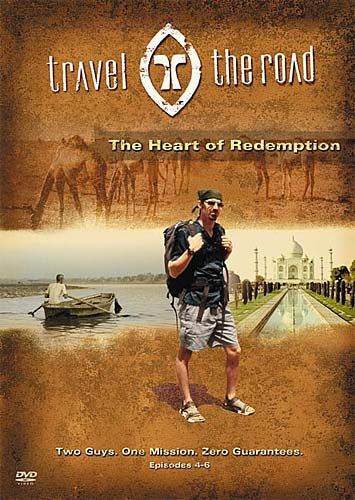 what we see, every day is normal.
to us.
cars. nice interstates. tall, sturdy buildings. neighborhoods of huge homes. expensive clothes. healthy children and adults. doctors offices of some sort on every corner. grocery stores. gas stations
ohmygravy, i could LITERALLY go on and on and on and on and on and on and on....
[but you get the picture]
yeah, well - a majority of our WORLD lives without all these luxuries.
yes, luxuries.
luxuries
I
take for granted every day.
and what did
I do
to deserve things that
they can't have??
nothing
so, my heart is to serve.
i'm not going to be a nurse for the money.
geez, i don't even know WHERE i want to work when i graduate, because there are many, many options out there for nurses.
and that is probably something i should start thinking and praying hard about too...
[and if you want to pray for me about it - go right ahead!!]
i laugh - thinking about life
AFTER
nursing school.
because right now, its not in the picture.
nursing school is all i've known for the last near.
and nursing school is all i will know for another 11 months.
[i will not say a year is left, because i will not add MORE time to what i have till i'm done :)]
*yes, i sometimes do this - had NO intention of
writing all that
, but it just came out :)*
in a little FISHY news...
guess what we got?!?!?!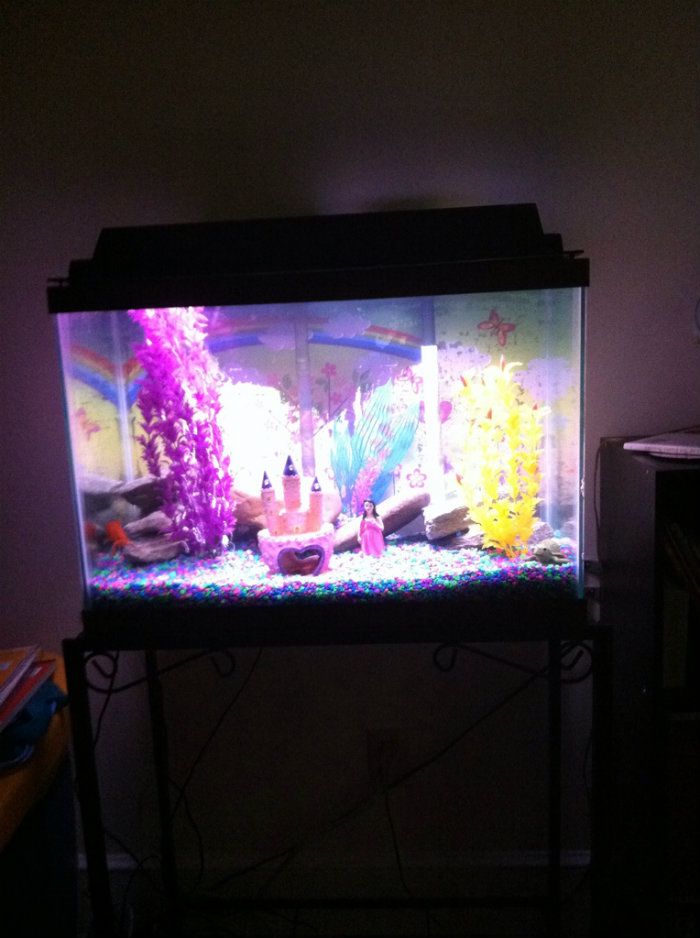 yes
, that is a princess castle and a princess in the aquarium.
i believe
her name is 'Princess Delustia' but i have no idea how hailee spells it.
and i have no idea where it came from either.
my child makes me laugh
a lot!
and the things she says sometimes makes perfect sense to her,
but none at all to anyone else :)
and i'm OK with that, because she is SUPER original.
and the back ground for the tank was perfect for our 3 year old's room.
all girly and what not.
don't worry
, roger has anchored the stand to the wall, so it isn't going anywhere...
because
i WAS worried about it
-
all 20 gallons
- tipping over on top of hailee.
nay worried

- freakishly paranoid.
because i'm a mom, and that's what i do.
and still am a little bit worried about it.
oh
, but she loves it.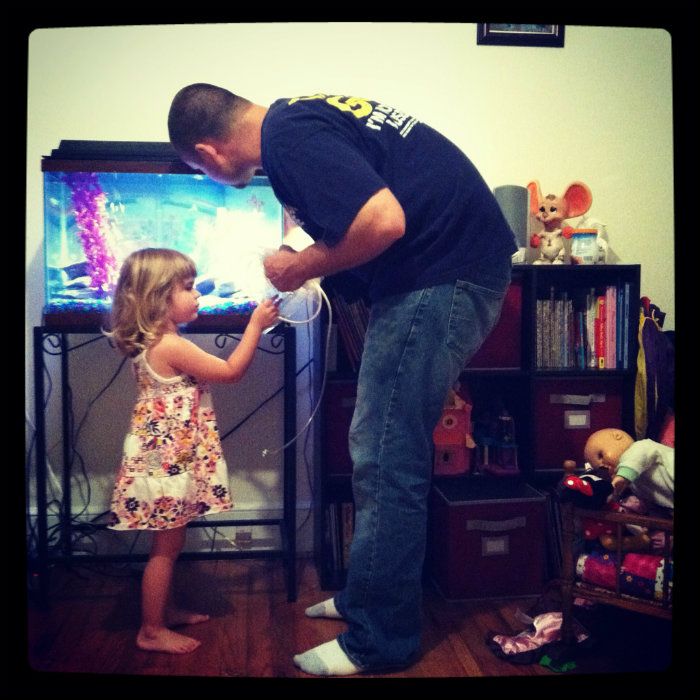 and it's the closest thing to 'pets' we'll get to for at least another year...
because momma don't have time to do anything other than feed the fishy's a few times a day.
and daddy is gonna clean the tank.
i'm stickin to that...
SO - we got 4 fish.
a biggie, and 3 smallies [goldfish]
the girl at the pet store said they
would NOT
eat each other.
we woke up the next morning, and there were 3.
the 4th was no where to be seen.
it just disappeared.
we have NO idea what happened to it.
but no other fish have gone missing this week, so.... yeah.
here's to making these 'pets' last ;)
roger took hailee outside the other day [new pool and sprinkler thing] so i could study.
she had so much fun.
hailee LOVES being outside.
what child doesn't??
and she loves to pose for pictures.
can you tell??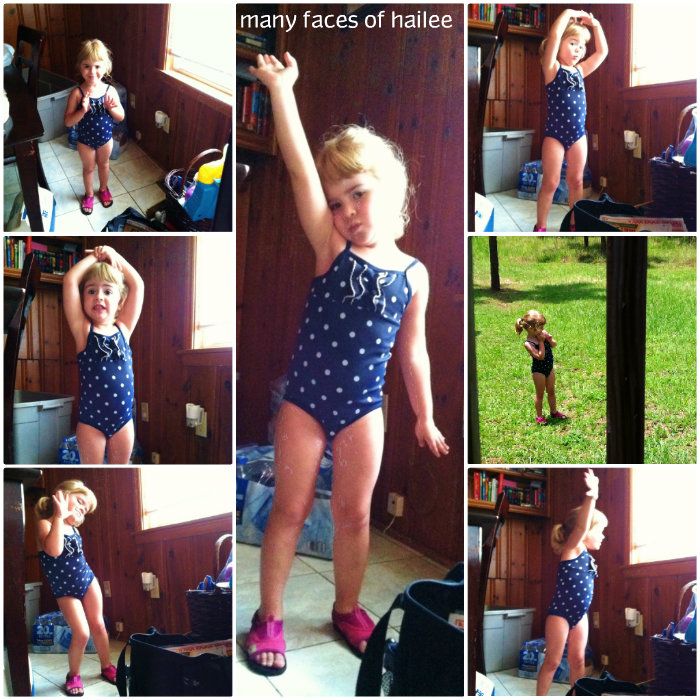 i snuck out to take a few pictures of hailee in action.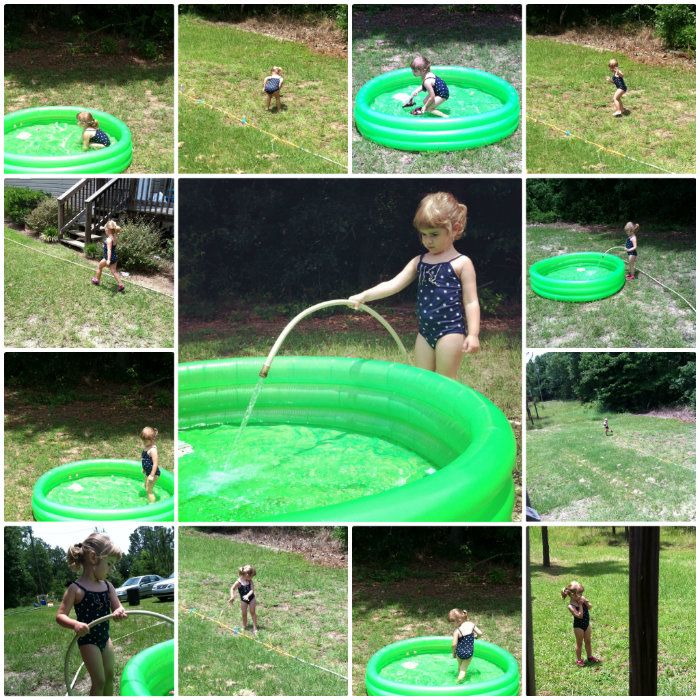 my sweet girl.
we took our 4th test today in Nursing 212: Nursing Care of Children.
on the last 3 tests, i've made A's.
i made my first B on this one [88 - 90 is an A].
i will say it's because hailee was here last night, and i didn't get all the 'last minute' studying in that i usually get in.
she usually stays at my parents' the night before a test.
i will try to start on my study guide for the next test TONIGHT!
i don't like making B's.
this week is Camp Kemo!!!
we're going to camp tomorrow and friday too!
this camp is so awesome :)
i'm one lucky girl to be a part of it.
in my teenage years, i went to summer camp.
camp edisto, in branchville, sc.
for one week out of every summer, i was there.
sweating, with swarms of gnats, and crazy fun, roughing it in cabins with no a.c. or fans (we had to bring all our own), moldy communal bathrooms, and ALL the shenanigans that went along with summer camp.
i will send hailee to summer camp when she is old enough.
and she will like it :)
5 weeks of this semester DONE (pretty much, the rest of this week is camp fun!)
and 6 weeks to go.
this marks the half-way point of this summer semester.
thankyou Jesus!
it really is going by VERY fast.
hope everyone has a great long weekend.
and father's day [sunday!!]