i wish i had more time to keep up with this blog.
and one day maybe i will.
for now, it's once a week, when i have a free minute.
RIGHT NOW, i'm supposed to be working on my part of our notebook for our service learning, but i'm finding it hard to concentrate, and not type everything 'word-for-word' from their website.
Camp Kemo's, that is.
I keep thinking about my daughter who is about to wake up from her nap any minute, studying and making my study guide for our test that is next week, the mountain of clothes that need washing in the bathroom, what I'm going to do about dinner tonight.
Yeah, you could say my mind is in about 5 different places right now.
so... this will probably be a random post about stuff.
[isn't it always...]
*******
YES, last week was Camp Kemo week.
they had some great weather, and a lot of fun.
i got very sun burnt on my face Thursday: Pine Island day.
totally wasn't expecting that.
my face is still in the finishing stages of peeling.
i should have used some of that sun tan lotion in the big bucket up there.
*******
summer is NOT my favorite season.
it may be my least favorite season.
as of now, the 1st day of summer, officially:
* the CD player in my car decides it does not want to work if it gets too hot
* some of the buttons on my radio player in my car don't feel like working if it gets too hot
[i am in my car A LOT y'all]
* i do not like wearing shorts - at all.
* bugs and me have a hate/hate relationship and i'm pretty sure they ALL come out in the summer
* gnats will not let you stand outside without swarming around your face and getting in your eyes, up your nose, and buzzing in your ears. very disconcerting...
* our little house isn't very well insulated, so on these hot days, our AC could be running continuously
* the sun starts coming up around 6 AM, and when you want to sleep in, it is not fun for the sun to shine in your eyes.
* sometimes the sun doesn't completely set until around 9 PM - yesterday was one of those really long days.
* my car feels like an oven when i get in it after school, and SINCE my car really don't have no 'get up and go', the AC has to stay off until i get on the interstate, and established at a good 70 mph.
i do like wearing flip-flops and t-shirts :)
hailee made roger some father's day paintings:
and it's hard to keep her out of her princess dress and fairy wings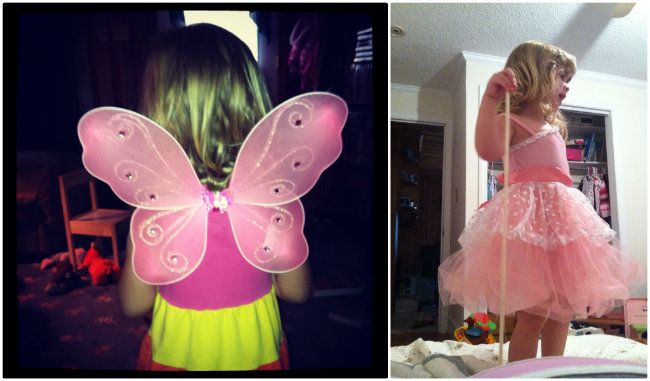 *******
i had my first clinical experience at the Family Health Center in O-burg (pediatrics) yesterday.
let me tell you - i was UBER nervous!
i HAVE a kid.
i have SEEN her get shots in her chubby little infant thighs.
i WANTED bad stuff to happen to anyone who caused my gorgeous baby pain.
[even the nurses that immunized her]
yesterday, i WAS that BAD NURSE that gave babies shots :(
not. fun.
i TOTALLY didn't mind getting all their little measurements: head circumference, height, weight, temp (rectal... ugh), respirations, heart rate.
That wasn't so bad.
i was shaking through my 1st round-o-shots.
literally, i know I could see it, and probably everyone else in the room.
BUT - there's a first time for everything.
and mine - was yesterday for infant shots.
so, i will tell you that i was relieved when we came back from lunch and only had 2 more patients come in.
*******
as of last week, we are officially half way through with this semester.
we will go through the end of July, then start back [with a whole new batch of freshmen] in mid-august.
after this semester is over, there are only 2 more.
they will be hard from what i've heard.
but, hey - i heard this summer would be easy.
it's been crazy!
not hard, but LOTS of stuff to do in what seems like little or no time to get it all done.
there really isn't any time where i could sit around and justify not doing something.
from our [one credit hour] service learning group, to the 9 clinical experiences at 5 different sites, to our weekly unit tests, [and all the paperwork that goes along with all of that stuff], to the videos we have to watch - sometimes, things get a little exhausting.
i'll come home from a day of clinical and be ready to go to sleep at 8 PM.
then, i think:
will it be like this every day when i'm a real nurse?
it wears me out so much now.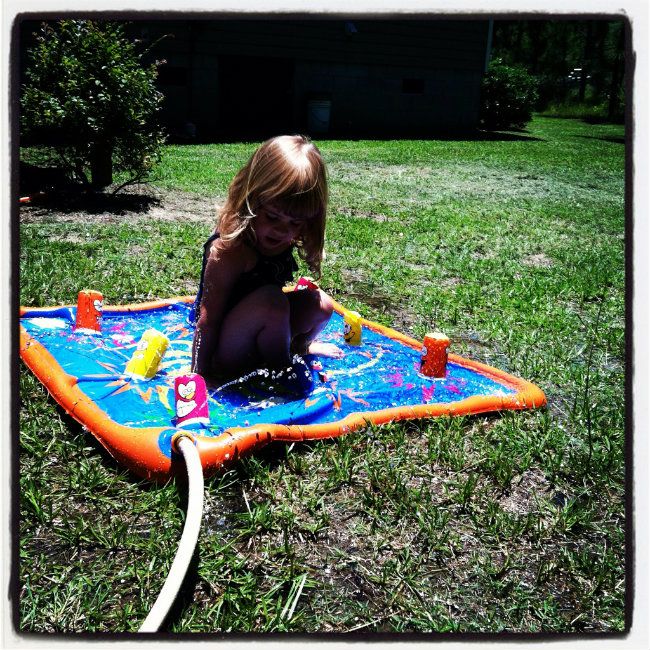 hailee likes it outside.
*******
and now, she's awake and wants me to play candyland with her.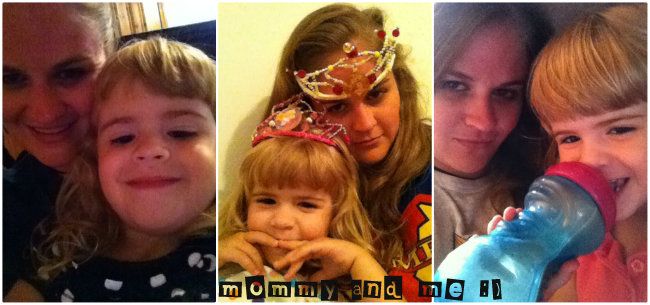 i can't find candyland, so memory, it is!