this week has been a
marathon week
. [just like last week was...]
everything that happened and was due - was a catalyst to the next thing that happened and was due.
let's start with last weekend, shall we?
friday
- full day of clinicals with 2 patients [1st time and it went great!] and after being on my feet for nearly 11 hours, i had to come home and sit at a computer and put together a power point presentation for psych 203 on 'Austim'
saturday
- hailee turned 3 and we ate lunch at my parents' house - then i studied for my microbiology test the rest of the day
sunday
- sammi's 2 yr old birthday party - nursery 9am at church - lunch at cyn and brian's for sammi - then studied for my cardiac system test the rest of the day
monday
- 1. Cardiac test [93] 2. Microbiology test [85 :) - the best yet!] - then, home to work on my well elder paper and all my clinical paperwork - worked on this stuff until 11:30pm, when i promptly got myself in the bed!
tuesday
- 1. turn in well elder paper 2. turn in all my clinical paperwork from friday 3. home to study for pharmacology test
wednesday
- 1. Pharmacology test [100!!] and was at school till 4pm - my long day...
then, on the way home, this happened....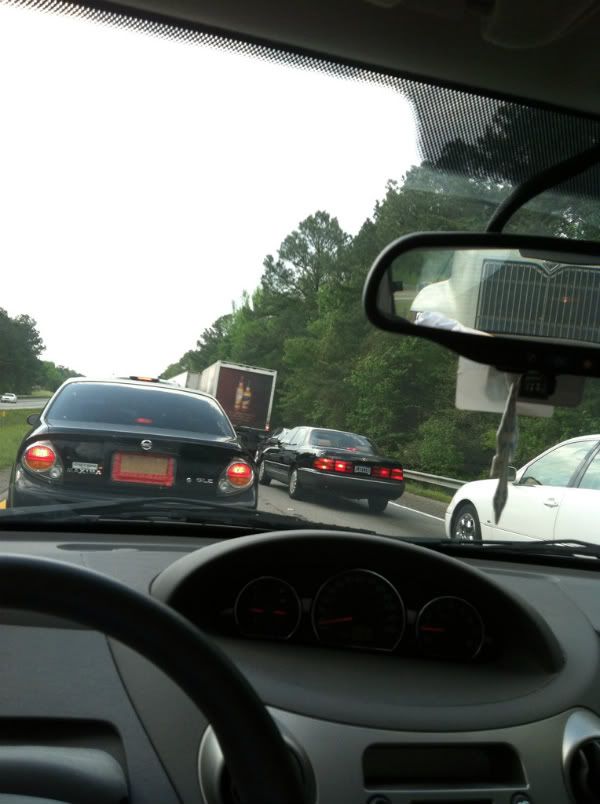 i sat in traffic [in the middle of no-where] for 45 minutes and maybe went 5-7 miles total.
i also had to do a psych 203 assignment on
stress and stress relief
- stress relief?? not likely...
thursday
- the end of my week :) [no clinicals tomorrow due to good friday] Hailee's 3 yr old well child check up (11:30am) - working on my virtual child scrapbook/power point presentation for psych 203- and trying to catch up on all the house work that got pushed aside during all the hustle and bustle of this week!!
no lie - on tuesday, i was already asking
"is it really ONLY tuesday??"
just shows how ready i was for the week to end...
it's been busy to say the least.
the other day, i was thinking about all the stuff i used to do and now, there's no time for it. like...
extracurricular reading fun books OR magazines [not fun any more - the only books i read are text books].
pinterest - laughable - no time for that either.
i honestly have not even taken

my guitar

out of it's case since this semester started - nor have i sang anything
all the "talked about" goings on like the hunger games: didn't even know there was such a thing until people started obsessing finishing the books and watching the movie
i never even saw the breaking dawn twilight movie that came out november 2011
i can just forget about watching any kind of series on tv [or netflix]
for real, this blog is about the only thing i haven't "given up" since starting school. in a way, it's a healthy release, being able to reflect on my week and consciously write out things that go on/pressure that is situating itself on my shoulders/the way nursing school is all consuming and maybe, just maybe there's someone out there reading this, getting an idea of what they're in for when it comes to nursing school. [shew, that was a mouth full!]
oh, and don't forget friends.

i miss my friends i used to see and [my fault] haven't talked to in months - right now, i'm a bad friend

. but i can be a bad wife, and a bad mom too. there's so much going on in my life that if i don't say "I"M GOING TO MAKE TIME FOR ______" then it doesn't happen. i had a best friend. but i haven't talked to her since last year :( i miss her!
i don't even shave my legs if i don't make time for it !!!! TMI maybe, but true ;)
time to work out? not this week.
********
my baby is 3 :)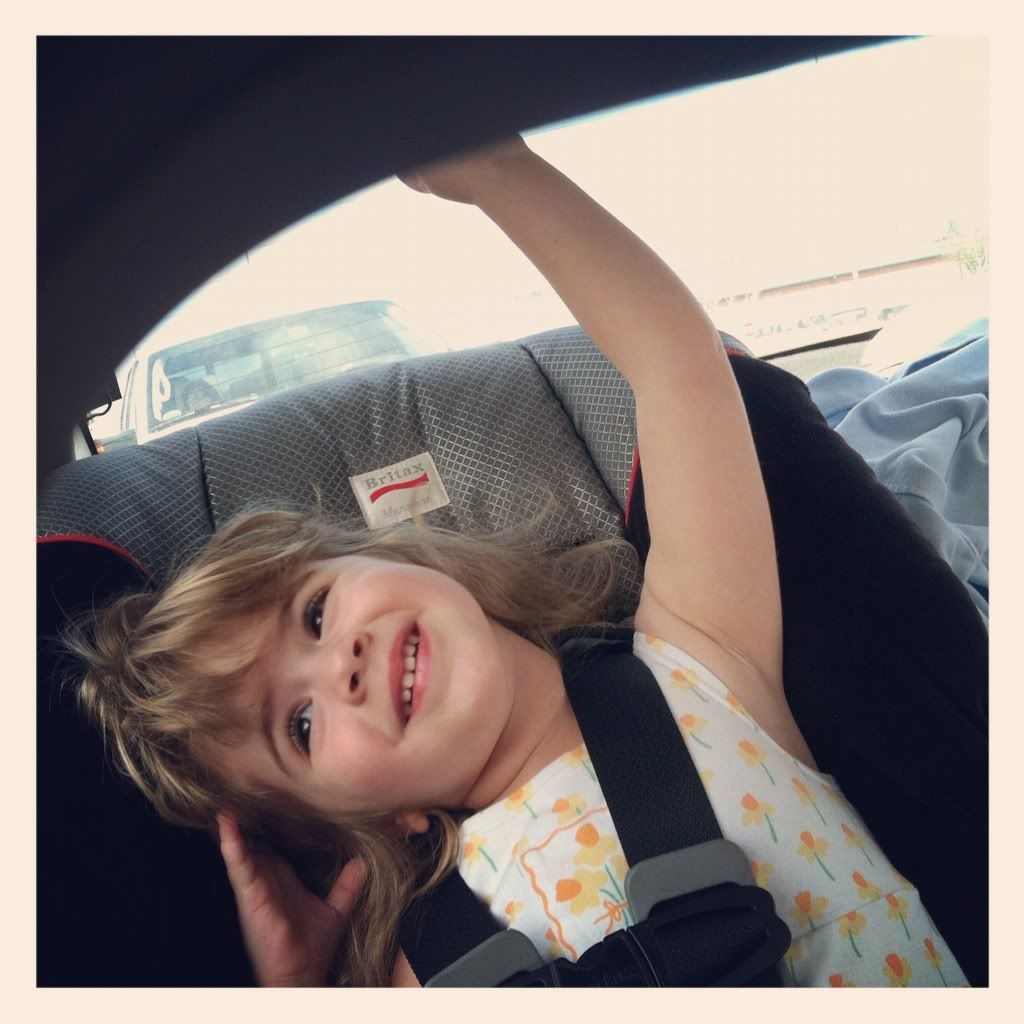 on the way to get the party started
princess cake
1st time fun with silly string. thanks papa.
easle with markers/chalk/paint = the best time ever!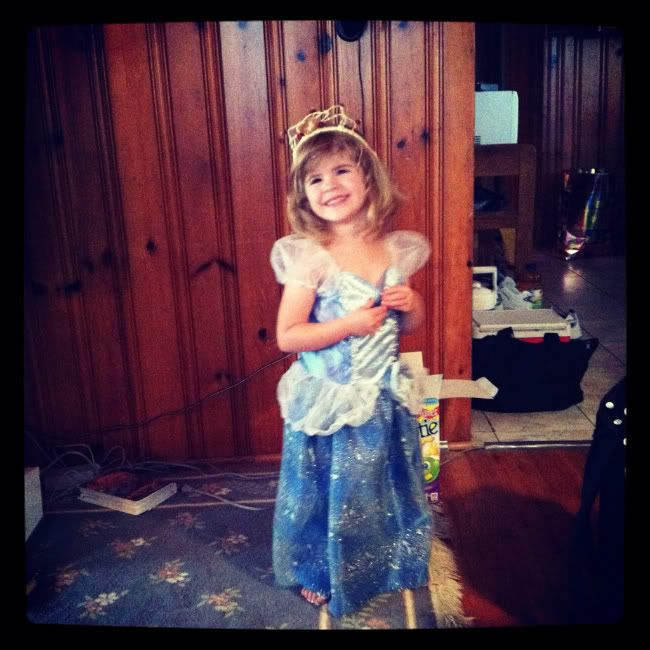 princess attire :) if you can't tell, we're going through a princess stage.
she understood the whole birthday thing this year, she knows she's 3 [free] years old, and kept looking for more presents [even after her birthday]. i was actually worried we'd get to her cousins the very next day for her [sammi's] birthday and she'd want to open sammi's presents - we had to keep her reigned in a little bit :)
the weekend went by in a blur.
********
ya think she needs more toys in her bath tub?? she does...
lining up lala loopsie dolls.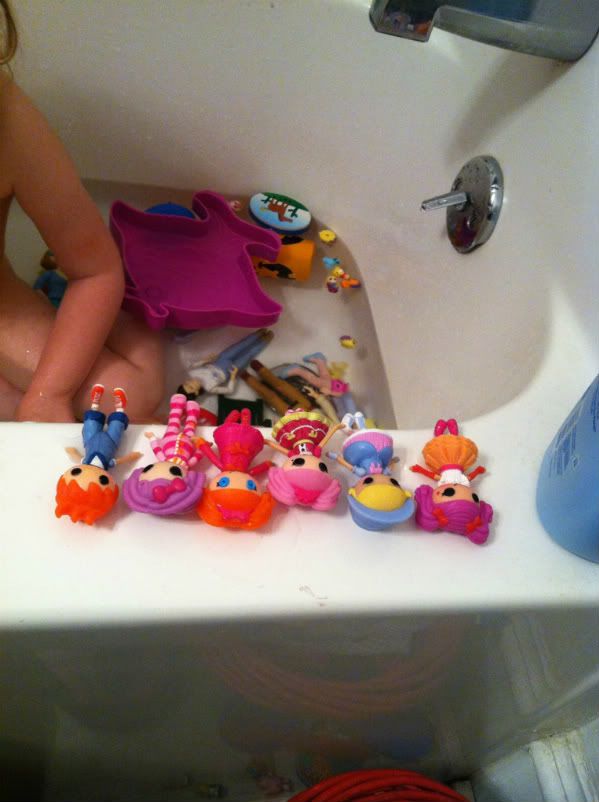 ********
as i said earlier, her 3 yr old well child check up was today.
we got this for her birthday because, 1. she LOVES to play with my stethescope/BP cuff/medical stuff, and 2. in an attempt to get her ready for HER dr's appointment.
showing off her pink band aid from her finger stick.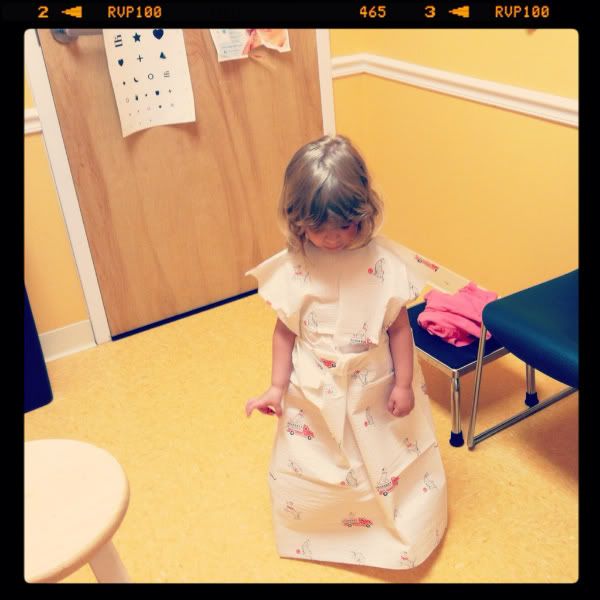 someone told her she was getting a shot [either that, or somehow she remembered it from her 2 yr old visit - not likely]
so obviously
, she was a bit uneasy.
mimi and papa called this morning and she
talked
whimpered to them on the phone asking if they would come to her dr's appt with us. so they did.
she was good up until they took her blood pressure, then, she majorly FREAKED OUT!!! i'm talkin screaming. the BP cuff was just 'hugging her arm'.
then, she didn't want the dr to look in her ears, and when they stuck her finger for the lipid pannel, she about came off the table.
so..... NO shots today. we'll wait till she's 4 and not traumatize her completely. she's in the 45% for both height and weight, which is super! her vocabulary is off the chain, and she's gonna need to go to the dentist soon :( another one i'm not crazy about taking her to.
********
so she told me to take pictures of her making faces. my child loves to make faces :)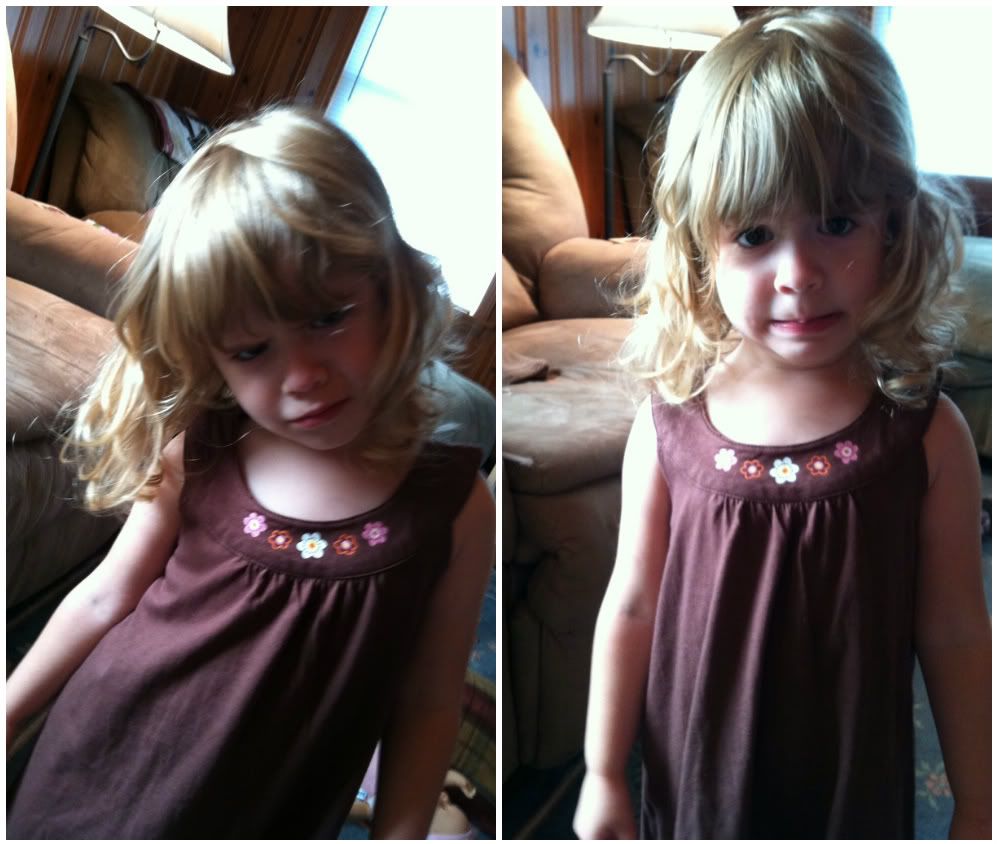 loving all of life's little moments just as much as i can. there is one more month - not even 30 days - left in this semester. then, i'll get ONE WEEK OFF before summer classes start.
summer classes = pediatrics and 1 test every week for 11.5 weeks straight.
FUN!!!
my child is waking up from her nap - on the wrong side of the bed - think i'll just let her simmer a bit before i go in there and mess with her. happy easter, and happy weekend :)