on april 9th, 2012, we were married for 2 years.
R + M = love
the kind of love you choose to feel for someone every day.
the kind of love where you want to do things that make the other one happy.

he was not happy that i put this picture up.
but i like it ;)

going on dates with roger is fun.
having conversations with roger is fun - and they can last a very long time.
glad we've got a lifetime to have our "conversations"
my husband makes me smile.
it makes me smile even more when he washes dishes and does the laundry and works in the yard.

thank you GOD, for this gift, my husband.
i know him better than i've known anyone in my life.


we went to the Olive Garden because we still had some gift certificates from Christmas [thank you oma and opa!!]
and yes, it was so good.
and yes, we ordered more food than we could eat.
but yes, it came home with us in an Olive Garden take out "bag"
and yes, i wish we could do things like this more often.
hailee decidedly got into and told me to take a picture of her.
so i did.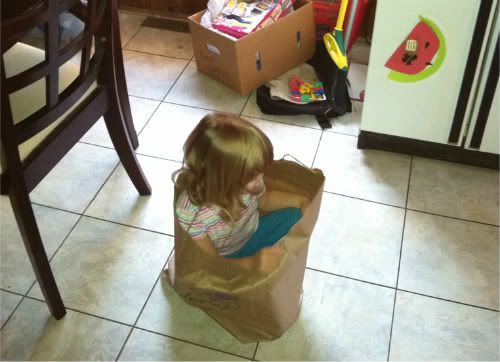 my sweet girl.
and this is what i found on my phone, saved into my pictures.
i have to delete at least 5 of these things a week.
barbie fashionistas.
we dyed easter eggs.
i got the tye-dye glitter easter eggs [which i will NEVER do again] and we made a glittery mess of the whole situation.
you know she had a blast.
she wanted to put the glitter on everything.
and somehow, gitter did end up everywhere.
even after bathtime, i was still seeing sparkles.
getting in on the glitter action
happy girl.
and on Easter morning...
ofcourse she didn't want to eat the pecan twirl - not when there was a basket full of candy going to waste infront of her!
she has been saying some of the funniest things lately and believe me, i have been writing them down all year.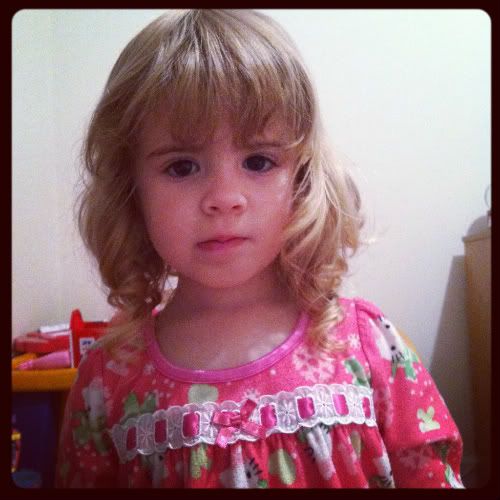 serious face.
this room is such a mess right now - it rarely stays clean for long after i do a run through..
roger - working hard with some pretty lethal lead.
he made me wash his clothes (shirt and jeans) in the washing machine all by themselves.
so
dangerous is that lead.
he's got the most gorgeous eyes :)
this made me laugh.
roger took hailee to the thrift store so i could get in some quiet study time.
i gave her 50 cent so she could get herself something.
when they came home, she showed me
this
.
out of ALL the junk she could have came home with from the thrift store, she picked this little porcelain cat ornament type thing.
honestly, it doesn't surprise me.
hailee's pretty infatuated with little things and knick nacks.
even when it comes to toys - if the toy comes in a box with other little accessories - you better believe, she wants you to get out all the little accessories before you get the big part out.
and this is where i shall spend my weekend.
i have 2 huge tests on monday.
the hematology system [blood and stuff - diseases that go along with blood]
and
microbiology - memorizing scientific names of fungi and helminthes
then, once those tests are over, i can start studying for the pharmacology test on wednesday.
3 more weeks in the semester and it does
NOT
feel like it's winding down.
instead
- it feels like things are being crammed into these weeks
because
the semester is coming to an end.
hardest semester yet!
i have 2 more clinicals - my rotation in same day surgery is next week.
i won't know what's in store for me until i get there that morning at 6AM. the only thing i'm worried about with same day surgery is having to wear one of those face masks. i'm not good with breathing in my own air. i'm thinking gum, mints, minty or flavored chapstick - something that will take away from "breathing my own hot breath" and getting nauseated. otherwise, it may be the 2nd time i've ever fainted.... let's hope for the best though!
and i gotta throw this in for all my friends and family that aren't on facebook.
THIS is from hailee's preschool easter luncheon.
she made me laugh so hard that i was crying and could not breathe.
austin, my brother, was sitting next to me videoing this and i will never let her forget this.
enjoy!