Once you say something, you can't go back and
UN
-say it. It's out there, like it or not.
It changes things and alters other things - like feelings, and points of view.
Basically
, I love nursing school.
I'm exhausted by nursing school.
My life is nursing school.
OUR ARGUMENTS are nursing school.
Our finances revolve around nursing school [and this skyrocketing of the gas prices...]
I laugh when I'm in nursing school.
I've definitely cried during emotionally drained, stressful moments of nursing school.
My child knows when "mommy is studying"
Nursing school is like nothing I've ever done in my life.
I would recommend nursing school, BUT, I would also recommend being completely ready before attempting it.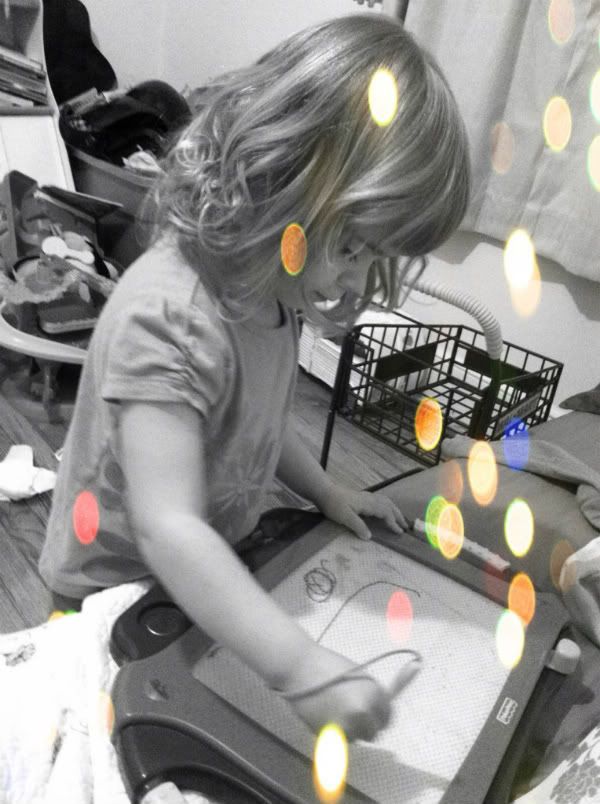 I've met some amazing people since starting classes at O-C Tech.
Nurses are
[supposed to be]
compassionate, caring, involved, knowledgeable, systematic, open, always ready to learn...
3 years ago, almost to the day...
I was in a very dark place.
I was 9 months pregnant, and virtually alone.
I made some crazy stupid decisions that pretty much paved the way - and my family was completely unaware since I was doing a good job of hiding it. But somehow, someway, God always uses things
[both good and bad]
for the good His ultimate plan.
In all the bad decisions I made, leading up to the ultimate revealing of everything I had done wrong, there was this little life inside of me that depended on everything I did just to survive.
It was then that God spoke to me in a decision that would bring me full circle, back to where I needed to be in order to give my daughter a life where I could provide for her without any assistance from a father that I wasn't even sure I wanted to be in the picture at all.
I love my sweet little girl with everything in my heart so I made a choice.
I chose nursing school. AND I will continue to choose nursing school because I'm feeling LED to be a nurse.
In the midst of finally getting set on the right track, Hailee's daddy made the best decision of his life by choosing GOD - something I never even considered was an option. He was against everything that had to do with Christianity and was NOT afraid to voice his opinion on Christians - ever.
It still took us a year and a half to work out all our issues and join together as a family. He wasn't there for her 1st year of life. My parents taught me how to raise my daughter because I didn't know the first thing about being a mother.
He wasn't there for all the long nights when Hailee wouldn't sleep.
He wasn't there the first time she got really sick and I had to stay up all night rocking her because when I'd put her in her crib, she'd get all stopped up and not be able to breathe.
He wasn't there to see her 1st smile, to hear her 1st coos, to watch her take her first steps, and I could go on, but I won't because in all actuality, he was right where he needed to be. Getting his life straightened out so he
could
be her father. And he is a wonderful dad. [who would've thought...]
Again, I love nursing school and I will finish nursing school, but there are times when it rears it's ugly head and tries to come between us.
I have been the best mother and wife that I can possibly be these last 7 months.
I haven't stayed on top of the cooking & cleaning and have failed in having patience many times.
And it kills me after losing my cool because I'm trying to do so many things at the same time, something is always going to be pushed aside.
Having a very independent [almost] 3 year old, who is learning and growing at such a fast pace adds something special to the mix.
In teaching, nurturing, and disciplining her, my husband and I don't always do things the same way.
Trying to do all this in nursing school [which is very consuming in itself] often leads to arguments where nursing school is to blame.
BUT IT'S TEMPORARY. NURSING SCHOOL WILL NOT LAST FOREVER.
and yes, it is worth it because I'm right where I need to be - Learning a skill where I can help others that cannot help themselves. And I WILL use it to glorify God.
Missionary work is not out of the question...
Hailee has 2 parents that love her and want to teach all the right things.
The dishes and laundry may not get always get done in a timely manner.
A good deep-clean on the house may only happen once a month.
And I know for a fact that arguments over nursing school will continue until I'm done - spring of 2013.
But I will be a RN and doing something I love, and serving people that are hurting, and it's only a year away... that's it.
guess who pulled all her toys out of her toybox just so she could get in there. guess who put them all back??