this year is different.
last year was different.
and, the year before that was different.
ever since this sweet, brown-eyed, blond haired, ball of energy came into our lives, our priorities have been so different.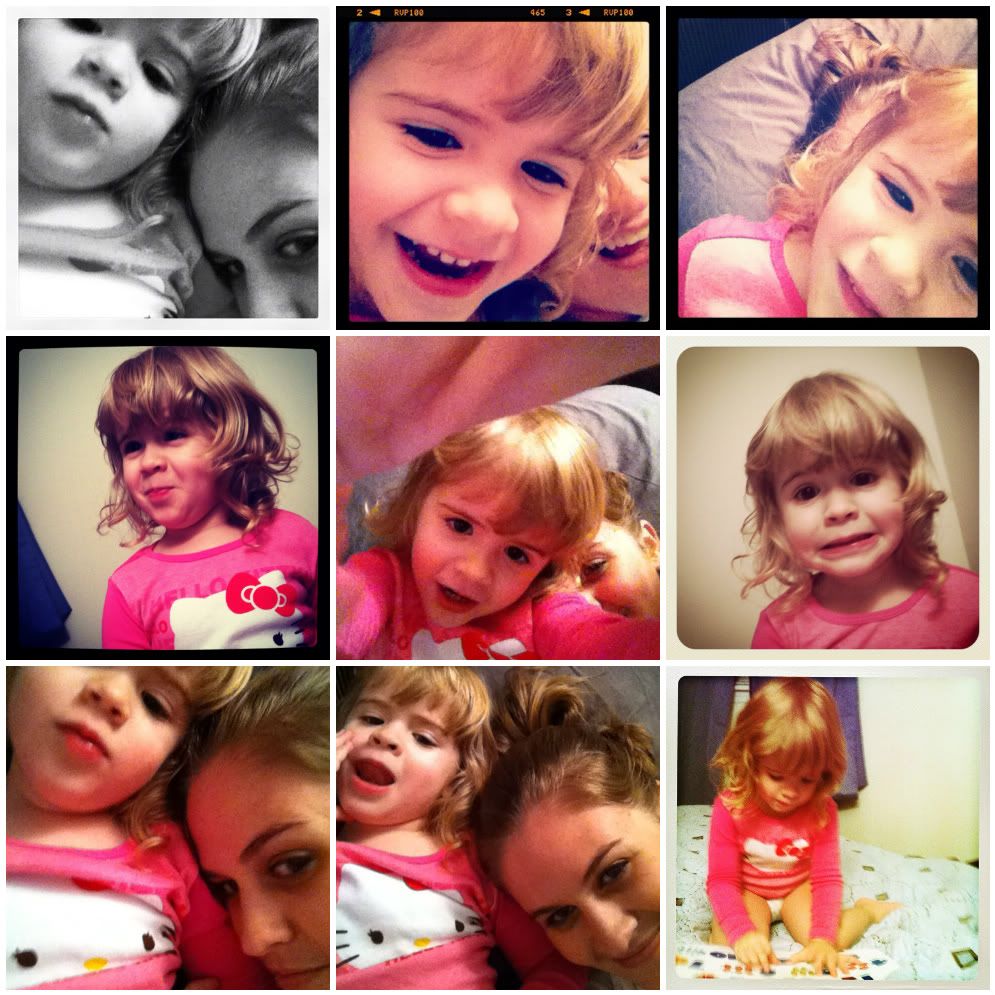 we took on roles as mom and dad.
no more of the frivolous, think-only-about-ourselves, our actions don't matter, behaviors.
well, every once in a while something will sneak through because no one's attained perfection ;)
but we try, and it isn't always easy. i lose my patients, keeping up with an almost 3 year old can be exhausting, and i tend to go with easy meals, especially since starting school in august. and that's not always fair to my family. they are precious to me, so i should treat them as such!
i got this the other day and have been devouring it [along with the pringles that were sitting next to me].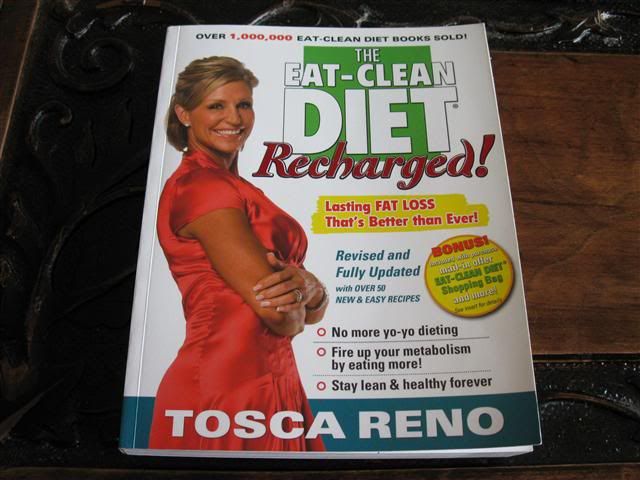 a lot of it is common sense, and a lot of it was familiar from the nutrition course i took last semester. almost NONE of this is being practiced in our household.
now, we don't make new year's resolutions, because
we
believe, as followers of Christ, that we're always supposed to live above reproach, and always putting forth effort to maintain a real, seeking relationship with God. And when your relationship with God is right, everything else will be too.
so, this isn't a resolution, but a realization.
i need to start feeding my family better,
cleaner
.
this isn't a diet, it's a lifestyle.
i went to Publix a few days ago [because their produce is amazing, even though their prices aren't] and got lots of fresh fruits, veggies, raw (unsalted) almonds, walnuts, cashews, dry oats (for plain oat-meal), tons of eggs to boil, milled flax seed...
we still have junk food in the house we're not supposed to have, and that makes it harder to NOT eat it. i won't be buying any more of the
bad stuff
. no amount of complaining about our bodies is going to change them. i know working out will make a huge difference too, but last semester, i studied and spent so much time in the books, that i didn't have the energy to work out. it could have been because of the way i was eating too...
so, here's to making healthier meals and getting back on track!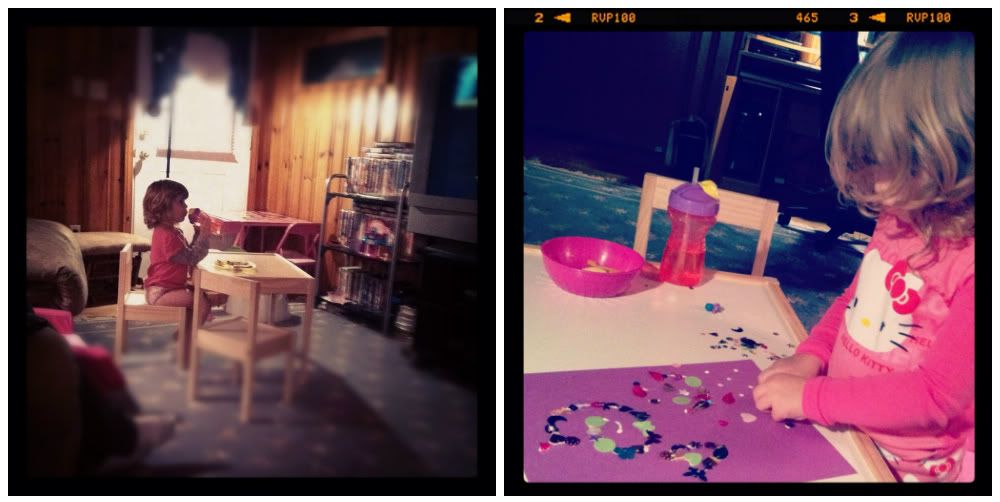 it didn't even feel like new year's eve this year.
we went to our saturday night church service because kevin and i were leading worship.
after we got home and settled down, around 9:30PM, i was so exhausted, it was all we could do to get hailee in the bed and get ourselves in bed very soon after.
new years day, we went to my parent's house to eat the good old traditional new years day meal - ham and pork tenderloin, black-eyed peas, collard greens, and she threw in corn, twice baked potatoes, little green peas, cornbread, and crescent rolls. i stayed away from the bread and potatoes, even though they're usually my favorite part, and didn't have any desert :(
i just loaded up on the veggies, and was fine.
afterward, they brought this out...
she loved it! unfortunately for her, it's staying at mimi and papa's.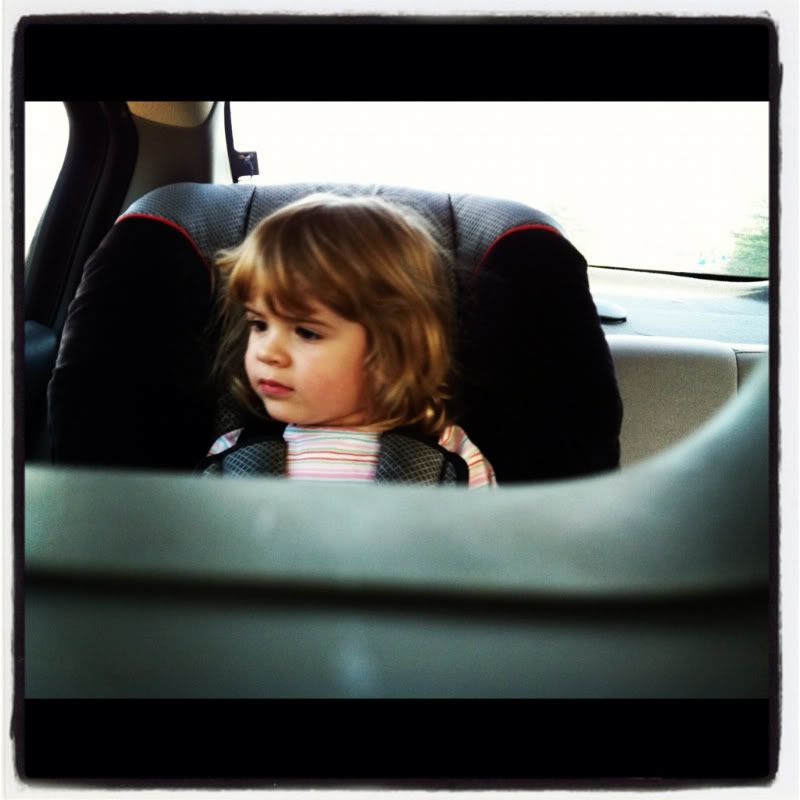 on the way home...
i thought she was going to conch out and take a nap after that wonderful lunch, but no nap for this little tyke. instead, bedtime was at 9pm. [and that's early for her!!]
i'm probably going to start rounding up all my school stuff for this coming semester.
one more week of rest, then, it's full steam ahead!!
i get to pick up my books from the bookstore in a few days, and all my new school supplies.
i love school/office supplies :)
i've missed school, but this break has been AMAZING!!!
roger is going to start taking online classes probably some time starting in feb/march and work towards getting a theology degree. it's something he's wanted to do for quite a while, and i think he's really going to enjoy it.
with all the water i've been drinking, sometimes a little bit gets left in the bottom, sitting on the end-table. guess who's little hands found it and shoved squinkies and sequins into it??
THEN
, she took it in her room and had a tea party with it.
water was
e v e r y w h e r e.
she's wearing her princess dress today.
again.
hope everyone had a safe and happy new year. the best is yet to come.