So much free time.
Not many more shopping days until Christmas.
Gotta get motivated to get some things done.
So. Hard.
Now that I'm not in constant study mode, it's almost as if I feel like I'm doing something wrong.
Like, I
SHOULD
be studying and learning stuff.
It feels like it has been a really long weekend. I don't have to wake up early, I don't have to go to school, I don't have to type up study guides, I don't have to go over power points, I don't have to listen to recorded lectures, I don't have to coordinate taking/picking Hailee up from my parents, we just... are.
no plans.
I do need to head into town [hahaha, country huh!!] and do a little more shopping, and some dreaded Christmas baking... everyone better LOVE their Christmas presents because baking is no easy task for me.
I can cook all day long, but Bake?? not so much. That's what bakery's are for ;)
Last night, we went to Aunt Cynthia's and Uncle Brian's and Hailee decorated Gingerbread Men with her cousin. (I've tried baking the cut-out gingerbread cookies and failed) Hailee loves to eat gingerbread cookies!! She always has the best time with her cousins too (and it lets Roger and I have some adult time/conversation that you just don't get with a 2 year old)
We also put together a Gingerbread House. It was a pre-made kit Roger picked up one day on his way home. NO BAKING WAS INVOLVED!!!
and it still fell apart.
It was fun while it lasted.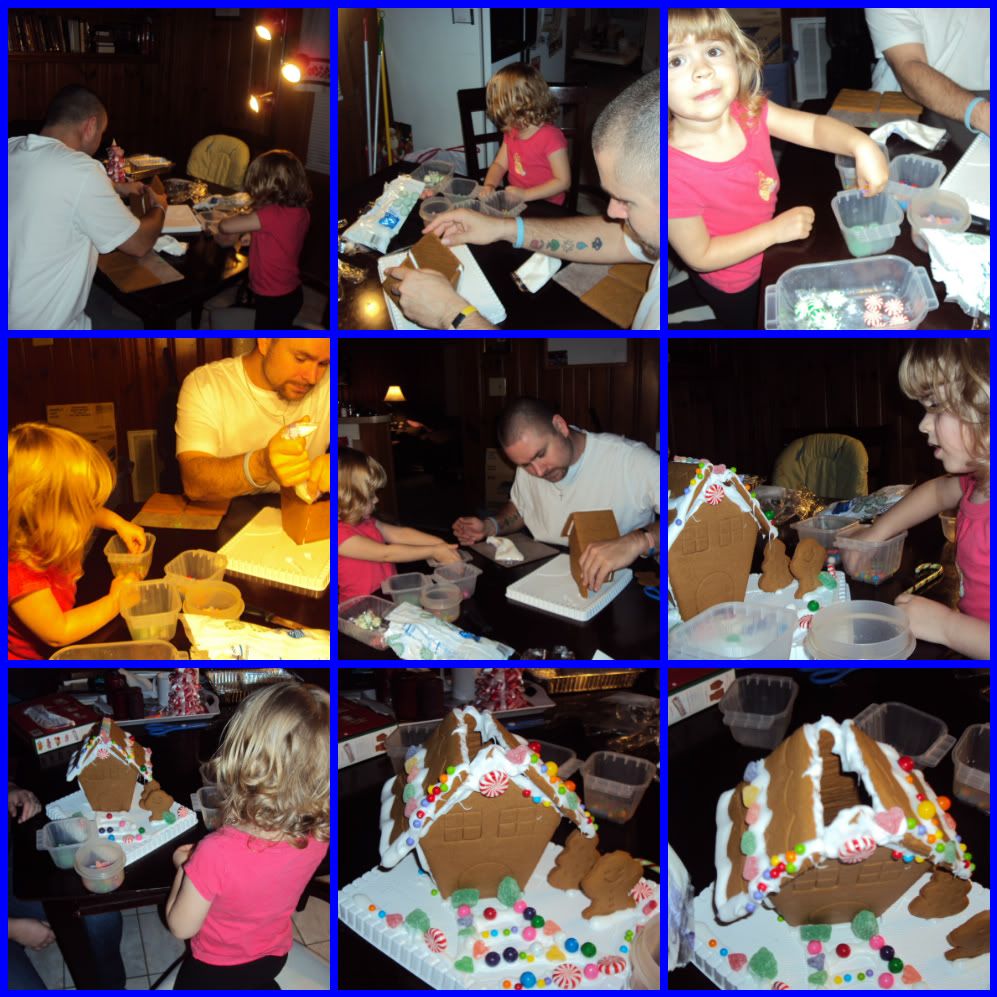 This December has been unseasonably warm at times. There have been some 70* days. Beautiful!!! I'm pretty sure it's going to be nice this week too. At least one 70* day even though it is supposed to rain. We played outside all day in short-sleeves and flip flops. Every single one of our windows were opened, Roger washed his car, it's the middle of winter people, this isn't normal.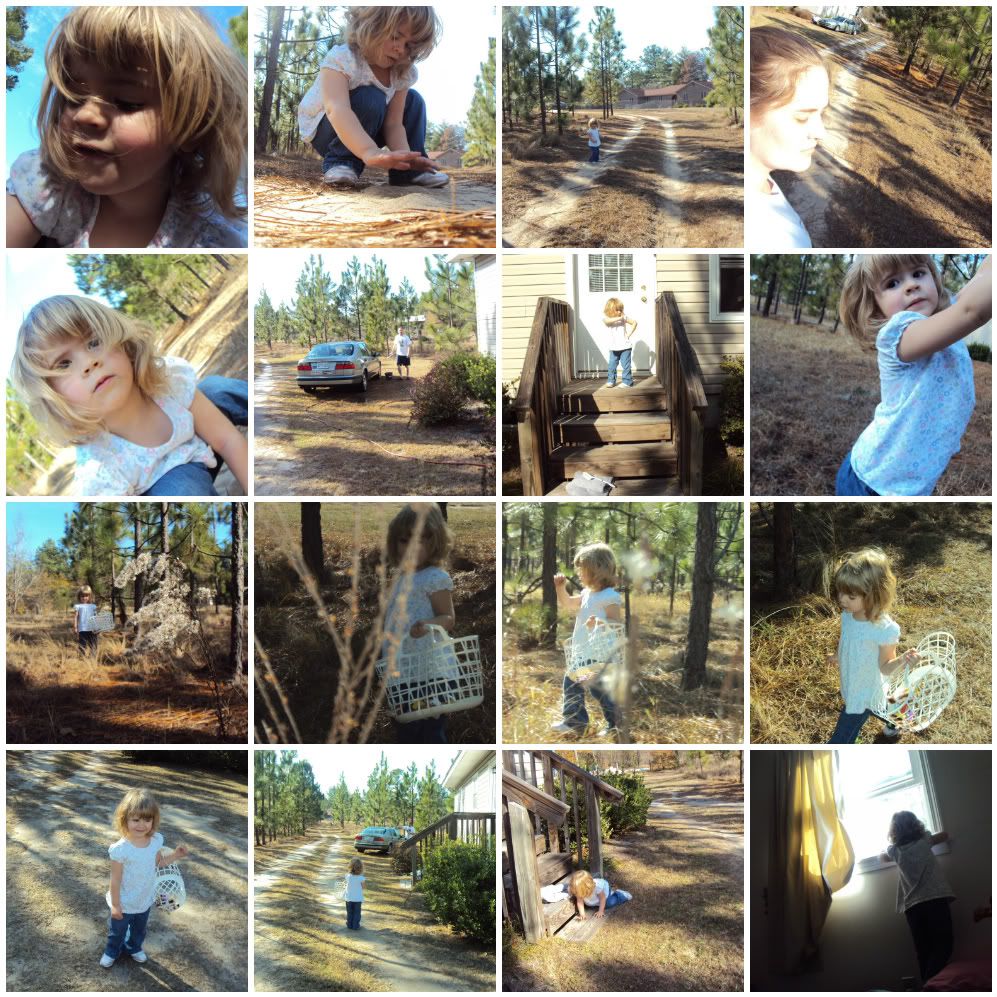 It's time for a phone upgrade for me and I just do not know which one to get. My brother has a droid, lots of iPhones are out there, but I'm not paying $200 for a phone. Not when I could get one for free. I probably wouldn't even know how to work and iPhone.
[I do really want that instagram app for pictures though..]
The concept is nice, but Roger complains about me being on my phone too much already (i'm not, his phone just doesn't do anything cool, so he doesn't understand :) Tell me what you think when it comes to phones. I just don't know which one to pick. It might have to have an indestructible feature, because I have a serious case of the Dropsy's and have already damaged multiple phones from it.
My baby is laying on the couch, zoning out to The Backyardigans, with a half-eaten Gingerbread man sitting on a plate next to her. Yes, I know, cookies for breakfast? Why not.
I really want to make some Zuppa Toscana in the next few days. The only thing I need is the Kale. Oh, and maybe some garlic bread sticks. This was the last time I made it. It's probably my favorite soup ever. Recipe is under my family's favorite recipes at the top of the page...
Still waiting to see if something special is going to be delviered today before we get ready to head and and do some shopping. I hate going somewhere when I know UPS is on the way - they can never find our house down this winding dirt road. There are 2 houses and a huge garage/barn thing before you even get to our house, and no one ever goes all the way down the road to where we are.
I'm going to go love on my little girl some. Hope everyone has a great day!