where to begin...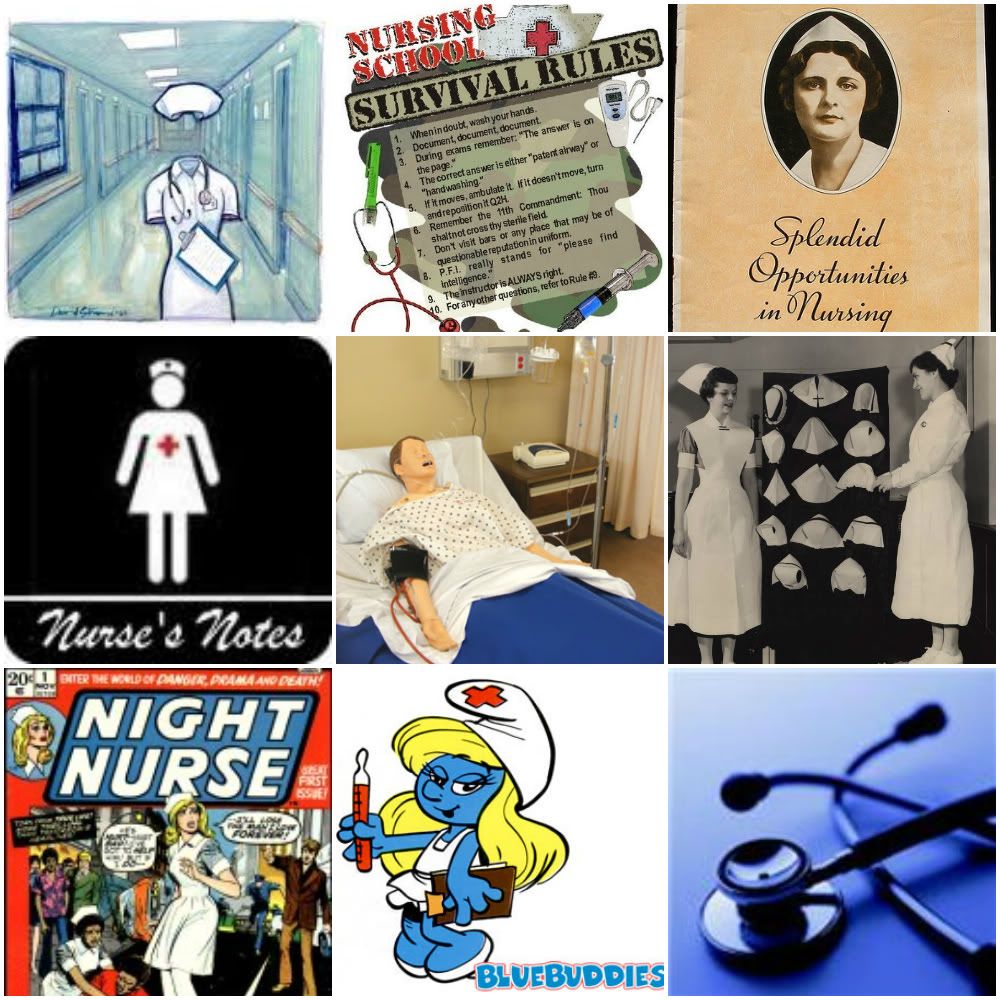 Friday was my very first clinical experience at +RMC hospital in Orangeburg. My aunt had to work at the same time, on the same floor, so early in the morning, [about 5:40AM] we headed out!! She took some pictures of me in my white uniform but I don't have any of them. More to come on that later!
I was nervous. There were 6 people in my clinical group - 4 of them were paired up - me and another girl were on our own!! That would have been fine with me to be by myself,
but as always
, things change, and I DID end up getting paired with the other girl that was on her own. THAT was fine with me too :)
Everything went SUPER smoothly!! which was a blessing for my first clinical experience - I didn't run screaming or anything :) I really did enjoy it and my next one is next Friday morning. It was great getting to work hands on with a patient. And it definitely was not how we practiced it in our lab. It wasn't bad, but it was as organized and as systematic as we could be with a total care patient that depended on us to do everything. I didn't even forget how to give a bath ;) and I was VERY aware of my side-rails and the patient's privacy at all times. When you imagine yourself in the patient's place, it really does change the way you do things.
I didn't even get my white uniform very dirty - I wrote on myself first thing - then when I went to pick up Hailee afterward, she was eating a strawberry fruit roll-up and got a pink spot on my pants..
I think I made a B on my 5th nursing test this week. It was hard. There were some questions that we all had wrong consistencies on, so maybe the instructors will look them over and give us the points for them. Hopefully it doesn't pull my A in the class down to a B.
Now, I'm studying for my next nutrition test on 11/22. This coming week, we have our check-off's on inserting catheters and injections. I really gotta practice my injections and get it down good!!
Our second attempt at Christmas cookies turned out much better. These are my kinds of cookies!

Hailee tried to eat one before they were cooked, so it had a big bite taken out of it.
Mimi and Papa got Hailee some boots and she loves them. She doesn't like taking them off.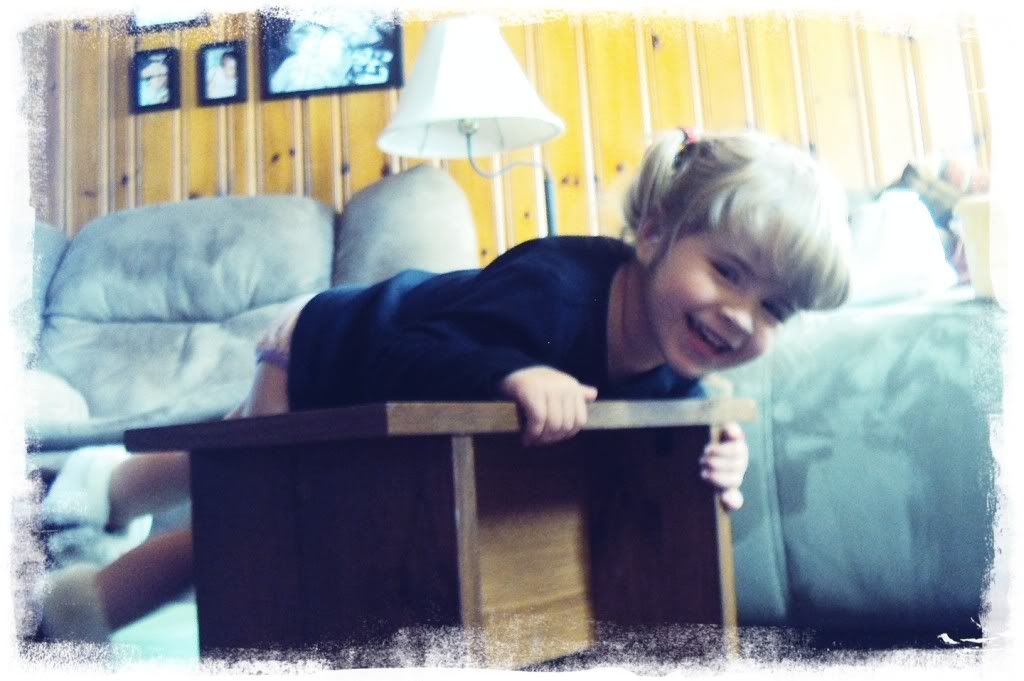 I'm trying to remember all the things that have been happening this week - the house keeps getting dirty, no matter how many times it's cleaned.
The dishes keep piling up in the sink no matter how many loads are loaded and unloaded into the dishwasher.
The laundry keeps piling up on the bathroom floor no matter how many loads I rotate through the washer/dryer.
and... the kitchen table is cluttered, no matter how many times we clean it off.
I gotta go write out the meals I'm gonna make for the week - at least when that's done, I don't really have to think about it as much. Whatever makes things easier - and, we're working on our budget right now and staying under it. So that means limited trips to the grocery store too. But I love making lists and that's another list to keep up with!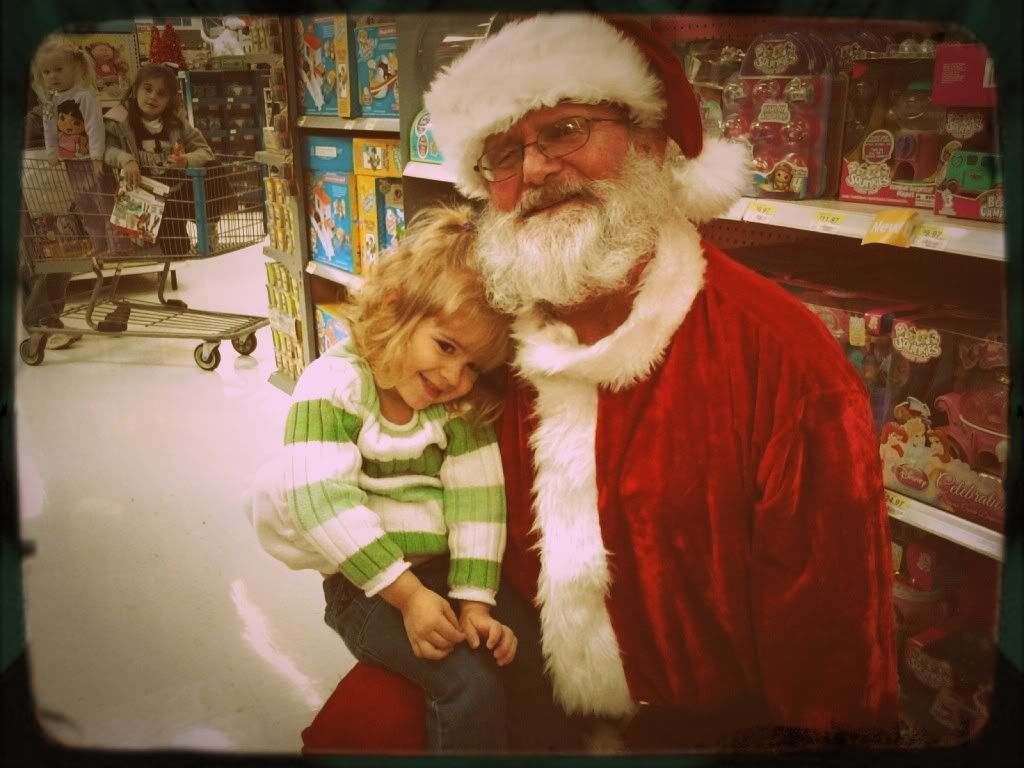 Hailee got to tell Santa she wanted more squinkies on a recent trip to walmart. she wasn't scared of sitting on his lap either. she got right up there and cheesed for my camera.
Here is Hailee in her Darth Vader hat and with her favorite book of the moment. [my first counting book] It was my book when I was a little girl too. We've probably read it 50 times already. I'm almost ready for her to attach herself to another book. Maybe we will stick with it a little longer though - because when she counts, she always forgets about the number 5. We're working on it.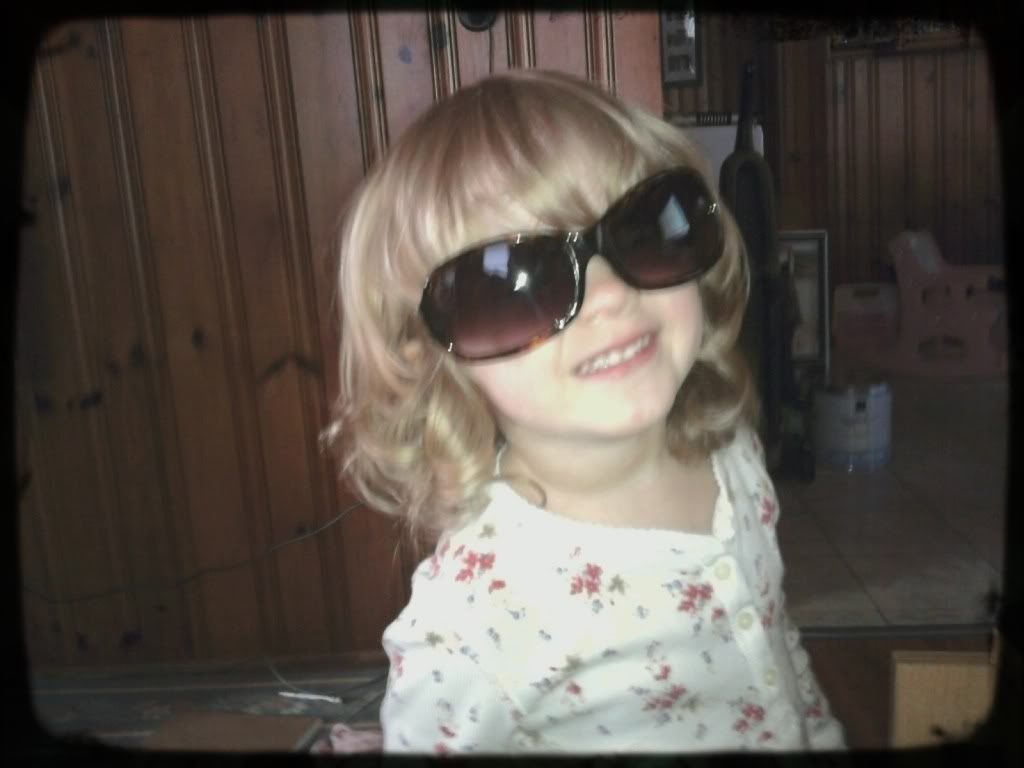 my sweet ms. hollywood :)
Hailee's finally almost over her cold. Roger's is still lingering on.. and I'm surprisingly STILL WELL!!! I even got a flu-shot last week! I really hope I don't get it because I do not have time to be sick and I'm not really sure how fond my instructors would be if I was sick for my clinicals. I'm gonna go snuggle with my girl now because she's been good and is quietly watching "Santa clause is coming to town" while I've been typing this and messing with photobucket, which is taking forever this morning. I think the only reason I want an iPhone is so I can get the instagram app. [maybe you can get it on droid too] either way, I can't upgrade until December I think.. Gonna start doing my research now!!