happy thanksgiving :)
I'm pretty thankful that my first semester of nursing school is coming to a close :) Honestly, I haven't studied half as much as I will next semester.
I'm thankful that all my family is in the same place and we don't have to go very far to see one another.
I'm thankful for a patient husband and a sweet daughter who choose to love me every day.
I'm thankful for friends that are always there, no matter how long it's been since we've talked/hung out.
I'm thankful for family traditions:
Thanksgiving lunch at Grandma Betty's - kitchen full of food, table full of deserts - plastic silver ware that we wash every year [i always get the pink plastic spoon :)]
Aunt Linda's sweet potato pie
We used to have the Macy's Thanksgiving day parade on in the background leading up to lunch - now, it's the AK dog show because my Aunt Wanda is very into dog grooming.
Football. Football. & Football.
Family soccer game in the backyard [all the cousins minus me]
Going home with bowls full of left-overs
thanksgiving day naps
what are you thankful for?
*****
I'll be the 1st to tell you that I know nothing about HTML. But slowly, this blogging thing has become very enjoyable to me and I'm learning a few things. At the top of my page, I've added
"favorite family recipes"
and will be putting all the stuff we love and cook pretty regularly. I DO need some new, healthy recipes though, so any suggestions are more than welcome!
*****
Last weekend, we had our very 1st
photo shoot
with Roger's side of the family. These are some of the proofs we get to choose from. There are around 136 in total, but I'm trying to narrow it down a little because that can get pricey!! Sarah D'Attoma was our photographer and the pictures turned out beautiful!
I'm VERY THANKFUL that she took so many pictures because there are always pics where people aren't looking, eyes are closed, mouths are in mid-talking awkward positions.
Hailee posed most of the time.
We had to keep reminding her to put her hands down. This was definitely a
First
. For the 1st 2 years of her life, every time I took her to get her pictures made, no one could do ANYTHING to make her smile.
Let's just say things have changed.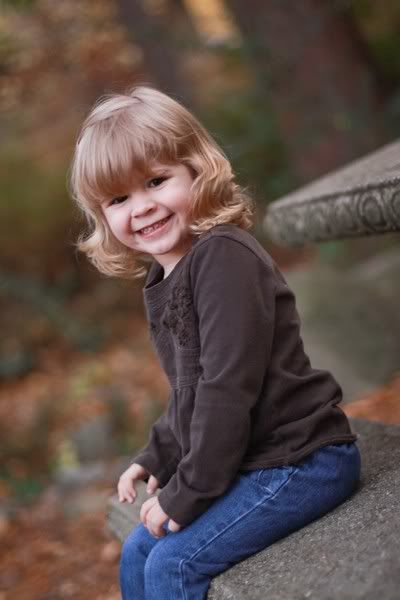 ***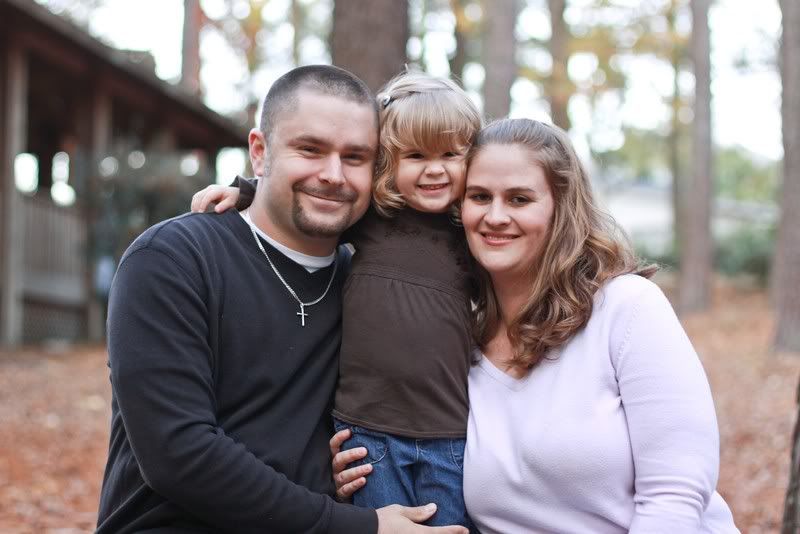 and.. this is our motivation to lose weight : \ [at least it is mine.]
***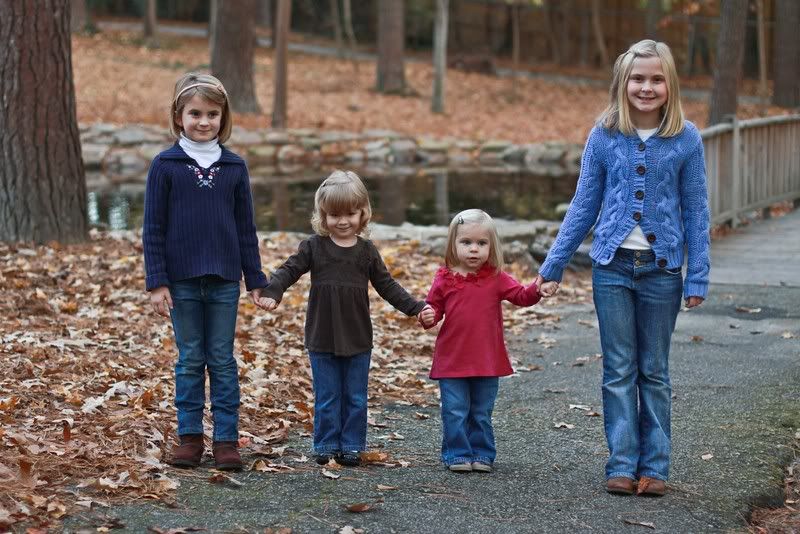 cousins.
***
***
***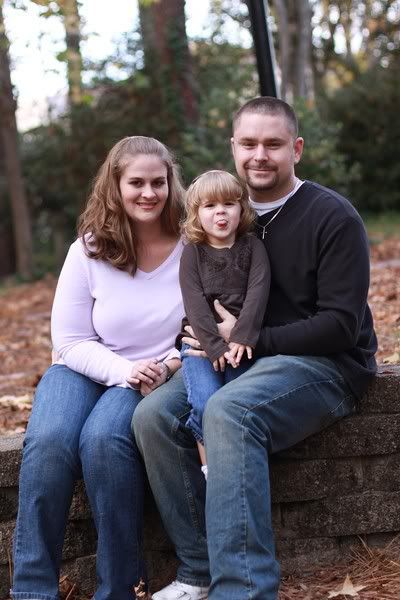 I didn't know she was sticking her tongue out until I saw this proof.
***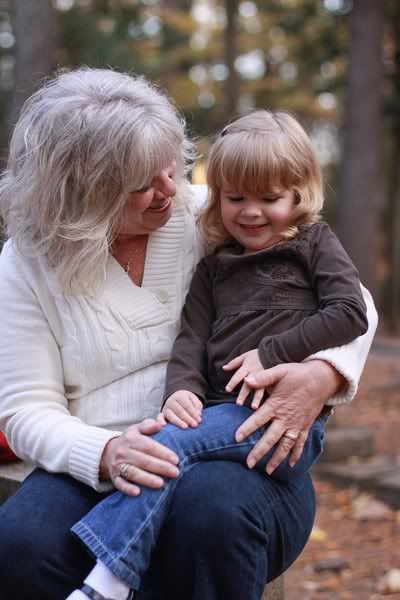 Hailee and Grammie
***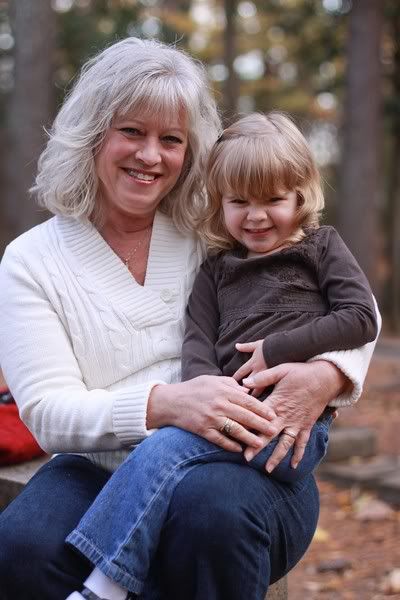 ***
fall foliage.
***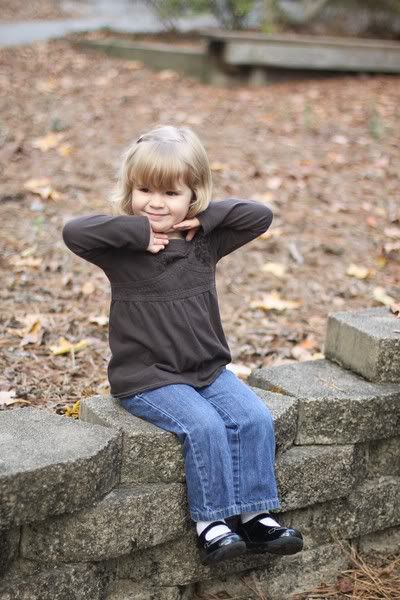 "Hailee!! put your hands down!!"
***
Hailee and Sammi
***
***
***
Grammie and Poopah, and the granddaughters.
***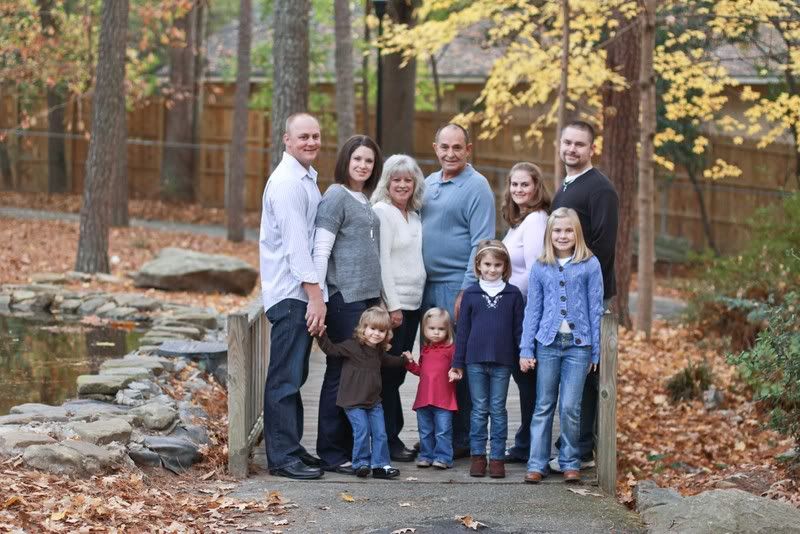 ***
the cummings
[along with another on the way that will be here July 2012 :)]
***
I have one more check-off in lab to complete - next week! then that will be all for the labs. It is a "draw out of the hat" where we have to draw one of the skills we've already checked off on and do it for the instructors. I'm pretty nervous about it because there are many skills that could be in that hat so I have a lot of reading/video watching ahead of me over this Thanksgiving break.
And my last clinical day in the Hospital will be Fri, 12/02. So hard to believe it's almost December. There are 4 small presents wrapped up under our tree and that was even a gamble trying to decide if we should put those out - Hailee wants to open them so bad, already! I don't know if she'll be able to make it to Christmas. She's so excited!
There were a few days of sweaters, sweatshirts, furry socks - then it was 80 degrees outside again. Then I think we were supposed to have some rain/storms come through last night along with another cold front. I completely slept through that. And it's 70 degrees outside now. It doesn't not feel like fall at the moment. But the trees sure know what's up ;)
*****
Hailee spotted her Halloween costume hanging in her closet this morning, and just HAD to put it on.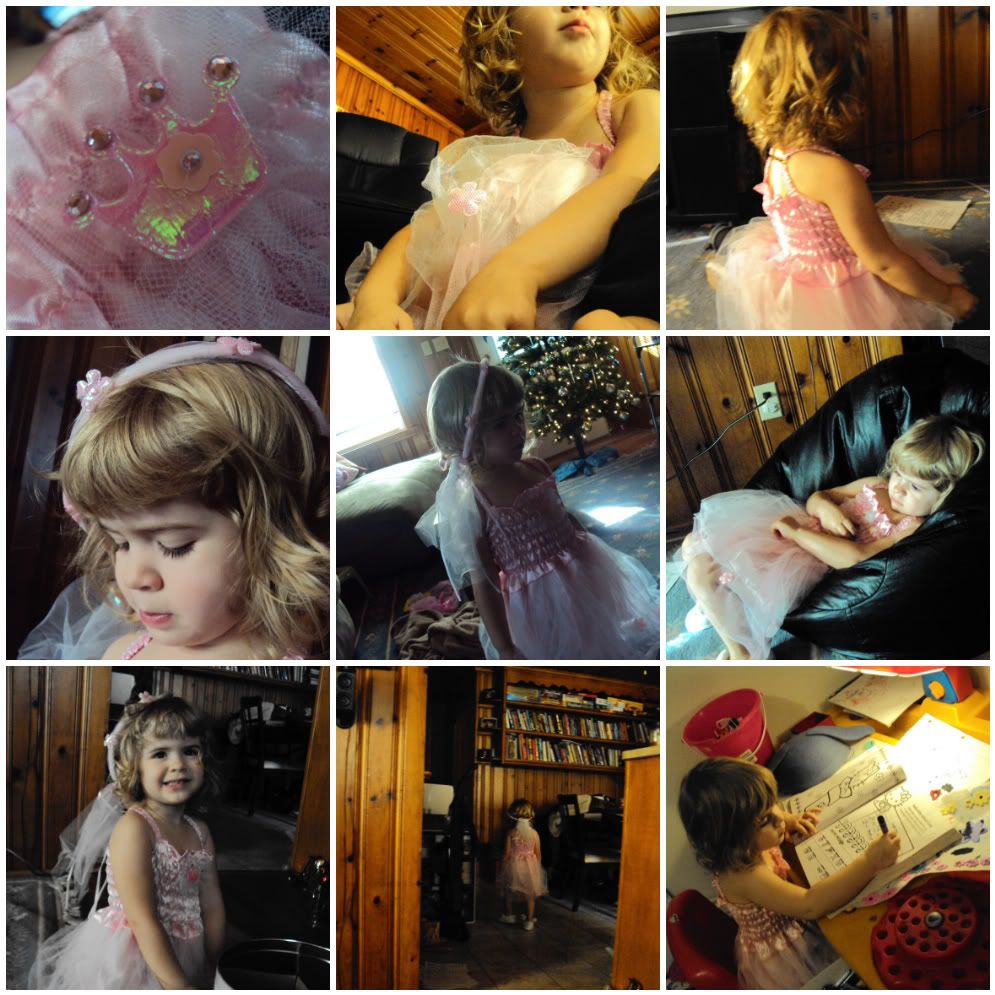 Everyone likes to feel pretty! Even with her bunny slippers on; not the ballerina shoes.
She was so funny - she calls this her "princess gown" couldn't find the matching magic wand to go with it though.
****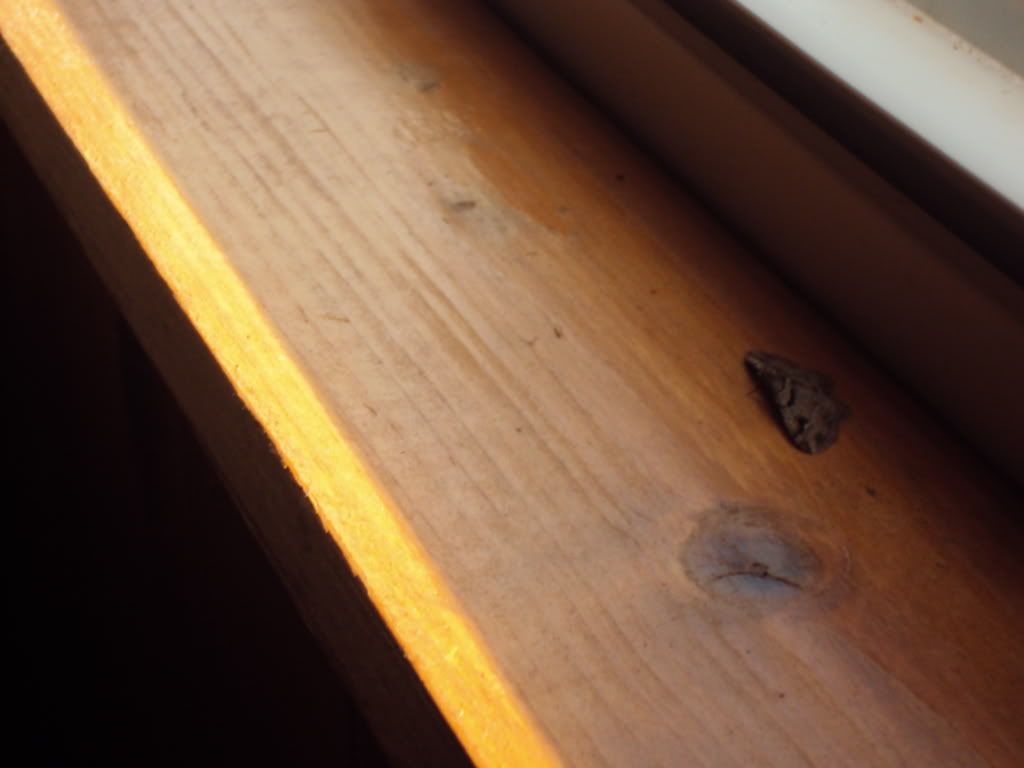 this is the little guy I accidentally let in the house the other night and was paranoid it would make it's way out of hiding and attack me. It was content chilling on the window sill.
****
Hailee rearranges the bulbs on the tree every day. [at least all the ones she can reach]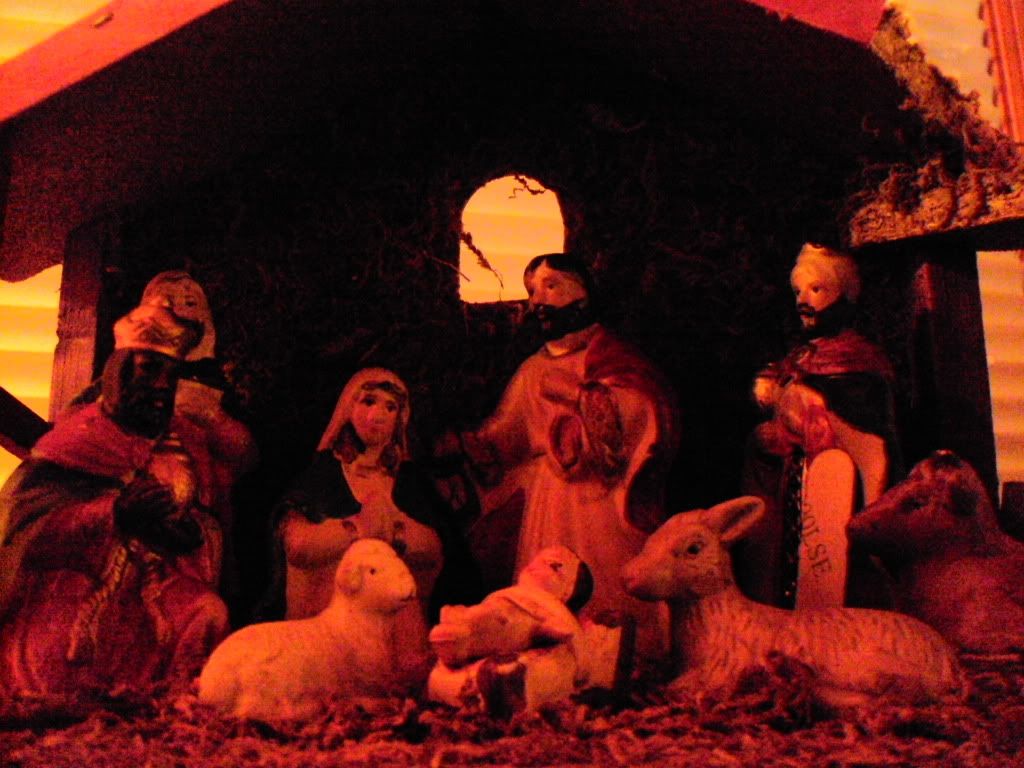 ..and finally, the reason for the season.. I'm most thankful for this:
"For unto us a child is born,
And the government will be upon His shoulder.
And His name will be called
Wonderful, Counselor, Mighty God,
Everlasting Father, Prince of Peace."